10,000 new social housing units pledged, but still fall short of EU average
New accommodations expected by 2026 as Catalonia leads evictions in Spain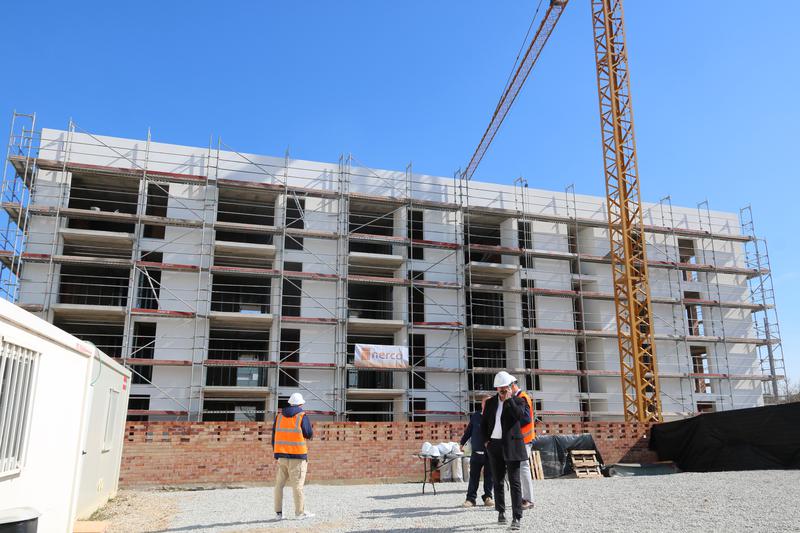 The Catalan government has committed to building 10,000 social housing units for affordable rent by 2026.
The cabinet plans to build the new accommodations in 82 different municipalities from all four regions: Barcelona, Girona, Tarragona and Lleida.
At the moment, social housing accounts for 2% of the total homes in Catalonia, very far from the European average of 15%.
The government is working on a long-term plan that would raise the figure to 7% of the total market by 2042.
The Catalan president, Pere Aragonès, announced it on Friday, while visiting works of 24 such homes in Rubí, in the northern part of Barcelona's metropolitan area – they will be used for affordable rents.
"Access to housing is not a luxury, it is a basic right," said Aragonès to the press. "We are committed to meeting a more than evident societal need."
Territory minister Juli Fernández called on all sides involved in property to make an effort in order to boost social housing, including developers.
The municipalities involved include the four regional capitals, metropolitan cities such as Badalona, Terrassa, l'Hospitalet de Llobregat and Granollers; and seaside towns, such as Blanes, Lloret de Mar, Arenys de Mar, Sitges and Palamós.
22% of the total evictions in Spain in 2022
Meanwhile, Catalonia saw more evictions than any other part of Spain last year in 2022, according to official data released also on Friday.
Around 22% of all evictions in Spain last year took place in Catalonia, with 8,574.
Most of them, 6,160, were the result of not paying the rent – with a rate of 79 cases per 100,000 inhabitants –, while 1,567 were executed after failing to pay the mortgage.
The figures also show that squatters being evicted accounted for 657 of the 8,574 evictions in 2022.