Unionist Ciudadanos' leadership changes candidate for president
Carlos Carrizosa will top candidacy in upcoming election, replacing Lorena Roldán, who had been elected by membership in internal vote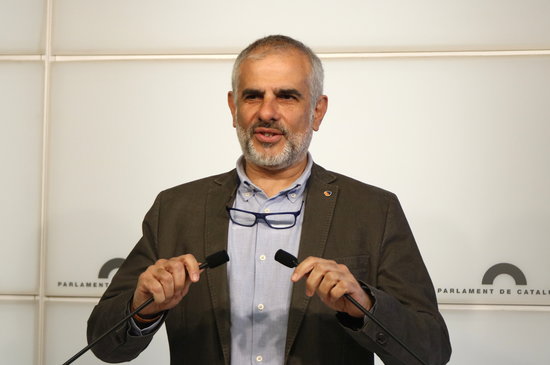 The leadership of the unionist Ciudadanos party have made the move to change their candidate for the Catalan presidency for the upcoming election on Wednesday evening.
Senior MP Lorena Roldán had been picked by the party membership to be the frontrunner in July 2019 with 86.6% of the ballots – yet, in a meeting led by Inés Arrimadas, the president of Cs at the Spanish level, she was ousted and the also senior MP Carlos Carrizosa was selected instead.
The party argued that they want to facilitate a unionist coalition in the upcoming vote – the Socialists and the People's Party would be the other main two parties, although neither of them have accepted yet –, and preferred a candidate with no posts outside Catalonia "so that [the frontrunner] is not identified as a party candidate and to rule out any suspicion of partisanship."
Roldán is at the moment spokesperson for Cs in Spain's senate and deputy spokesperson for the party's executive committee at the Spanish level.
Yet, in a statement, Cs said that she will have a role in Carrizosa's candidacy.
The group aims to build up a joint list "to beat the alliance between separatists."