UN warns of human rights violations with use of Pegasus spyware targeting independence activists
International organization calls on Spain to "investigate, prosecute and impose sanctions"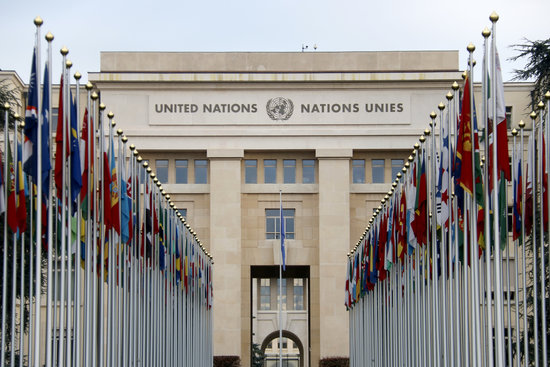 A letter from the United Nations to the Spanish government warns of possible human rights violations relating to the use of Pegasus and Candiru spyware targeting the Catalan independence movement in what has come to be known as the Catalangate affair.
Written by special rapporteur on minority issues Fernand de Varennes, special rapporteur on freedom of expression and opinion Irene Khan, and special rapporteur on freedom of peaceful assembly and of association Clément Nyaletsossi Voule and dated October 24, 2022, it expresses "very serious concern for what is being reported as an extensive and well-coordinated espionage program on activists and prominent public figures of the Catalan minority."
The letter, which comes as a response to one sent by Esquerra's Marta Rovira in coordination with other organizations affected by Catalangate such as the Catalan National Assembly (ANC), goes on to call on the Spanish government to "investigate, prosecute and impose appropriate sanctions on any person responsible for the alleged violations."
According to the special rapporteurs, mass espionage violates the right to peaceful assembly and to participate in associations, to privacy, and to equality before the law while also endangering the right to freedom of expression.
It also describes the alleged espionage of Andreu Van den Eynde, the lawyer of formerly imprisoned ex-vice president Oriol Junqueras and ex-foreign action minister Raul Romeva as "an attack on the independence of the lawyers and human rights defenders."
Spain: country "respects fundamental rights"
The Spanish government mission to the United Nations answered the rapporteurs' letter on December 22 by claiming that Spain is "an advanced democracy" that "respects fundamental rights and freedoms recognized in the Spanish Constitution and international treaties."
It also argues that any espionage that is carried out is done in accordance with the Spanish legal system's requirements.
Renewed demands for "accountability"
Marta Rovira responded to the rapporteurs' letter, which was made public on Tuesday, by tweeting that "three United Nations rapporteurs confirm that the Spanish state has violated human rights," adding that she and her party demanded "transparency, accountability, guarantees of non-repetition and reparation."
What is Catalangate?
Over 60 attorneys, politicians, and activists with ties to the pro-independence movement, as well as their close associates, were targeted with government-grade spyware as has become known as Catalangate and was first reported by University of Toronto research group Citizen Lab and The New Yorker on April 18, 2022.