UN experts call for probe into Catalangate espionage case
Special rapporteurs urge Spanish authorities to "conduct full, fair, and effective investigation"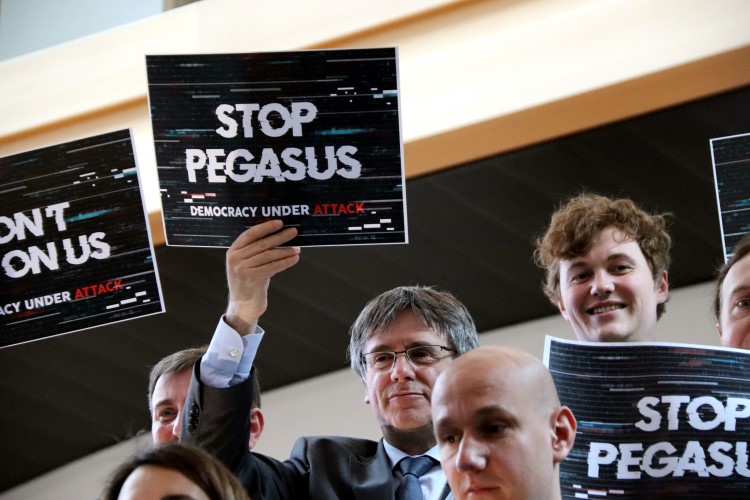 A group of United Nations experts has called for a probe into the Catalangate espionage case, urging Spanish authorities to "conduct a full, fair, and effective investigation."
Three different UN-appointed human rights experts, including Fernand de Varennes, special rapporteur on minority issues, requested a thorough investigation on the "alleged spying operation" against pro-independence leaders and activists using Pegasus and Candiru spyware.
Between 2017-2020, the devices of at least 65 Catalan politicians and activists were reportedly targeted by a spying programme, whose victims included Catalan leaders, Members of the European Parliament, legislators, jurists, and members of civil society organizations.
Varennes, along with Clément Nyaletsossi Voule, special rapporteur on freedom of peaceful assembly and of association, and Irene Kahn, special rapporteur on freedom of opinion and expression, sent a letter to the Spanish government asking for more information regarding the Catalangate espionage case on October 24, last year.
Two months later, the executive replied that "investigations were ongoing, and that it was not possible to speak about cases which were pending judicial investigation," a statement released reads.
"Spanish authorities must publish the findings and stop any unlawful interference into the fundamental rights of the Catalan activists in Spain," the experts said. "We are looking forward to the outcomes of the ongoing judicial investigation," the UN experts said.
"We further wish to reiterate our call for a global moratorium on the sale and transfer of surveillance technology, until robust regulations are in place that guarantee its use in compliance with international human rights standards," they added, urging Spain to follow suit.
The United Nations experts also stated that they were "deeply concerned by what appears to be a very troubling interference into the human rights of Catalan leaders and other minority activists to freely hold and express their views, exchange information and ideas, assemble peacefully and participate in associations. They are entitled to a private life, the privacy of correspondence and to be treated equally before the law."