Supreme Court confirms suspension of President Torra as MP
Judges' provisional decision is pending further rulings and has already been rejected by Quim Torra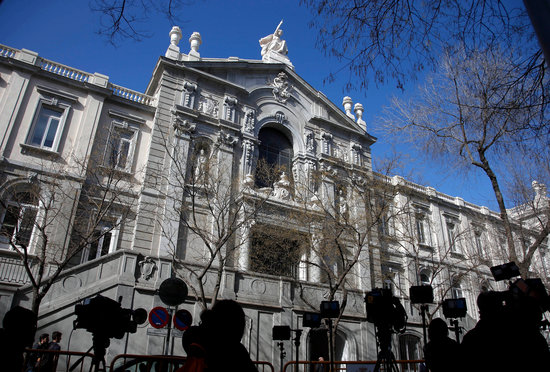 Spain's Supreme Court has confirmed the electoral board decision to suspend the Catalan president, Quim Torra, as MP following an appealable conviction disqualifying him from public office over the yellow ribbon row.
The top Spanish judges disagreed with the public prosecutor's opinion leaning towards accepting Torra's petition to suspend the electoral board's decision after a final ruling is made.
The Supreme Court has yet to decide whether the electoral board has the authority to make such decisions, as requested by Torra. The same judges will also have to reconsider the Catalan high court's conviction of the Catalan chief and make a final decision on the underlying issue – but in the meantime, Torra's seat has been suspended according to the Supreme Court.
Shortly after being notified, Torra made a statement rejecting the judges' move: "I am an MP and president, there have been no changes." "We will not back down," he added.
Other reactions
Spanish president Pedro Sanchez, in Mallorca to visit areas affected by Storm Gloria, declined to comment when asked about the Supreme Court decision. He said there would be a time to talk about what he described as "a very important issue," but today was a day to talk about the storm.
Ciutadans spokesperson Lorena Roldán called on Quim Torra to step down. "It's the end of the road," she said. Torra should "go home and stop embarrassing everyone."
People's Party leader Pablo Casado said Torra "cannot stay on as Catalan president one more second" and also urged the Spanish president to cancel the meeting he has scheduled with him in early February.