Spanish industry and health ministers replaced ahead of local elections
Héctor Gómez named industry minister and José Manuel Miñones becomes health minister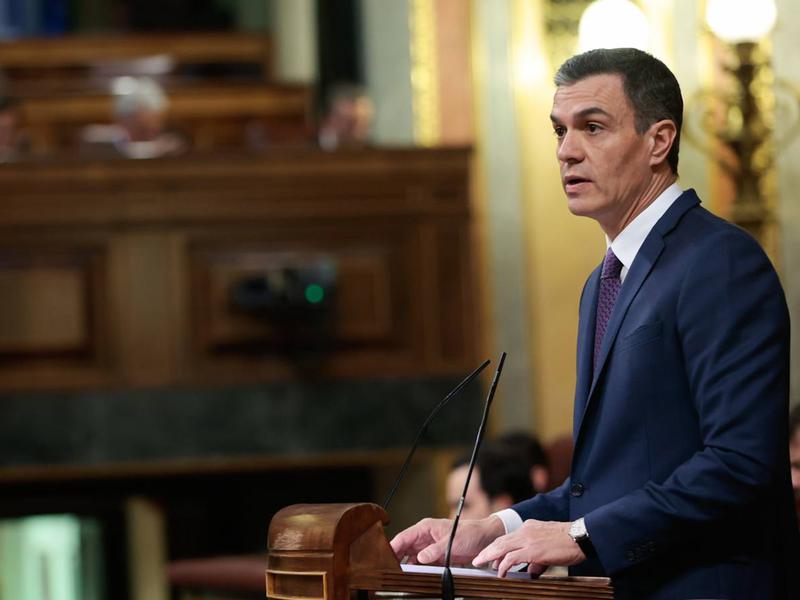 Spanish Prime Minister Pedro Sánchez announced he would be making changes to his cabinet on Monday morning ahead of the local elections: Héctor Gómez Hernández will be replacing Reyes Maroto as industry, commerce, and tourism minister, while José Manuel Miñones Conde will be replacing Carolina Darias as health minister.
Both Maroto and Darias will be running for local office on May 28, the former in Las Palmas de Gran Canaria, in the Canary Islands, and the latter in Madrid.
New ministers
Héctor Gómez had already worked alongside Maroto in the industry, commerce, and tourism ministry and was previously the Socialist party's spokesperson in Congress, where up until now he had been serving as the president of the constitutional committee.
José Manuel Miñones, meanwhile, was the Spanish government delegate to Galicia. He has a degree in pharmacy, having been recognized as doctor cum laude by the University of Santiago de Compostela, and has published multiple research papers.
PM praises outgoing ministers
Maroto had been at the head of the industry, commerce, and tourism ministry since Sánchez's first time in 2018, with the PM highlighting her efforts to "re-industrialize the economy, bolster commerce, and strengthen one of the sectors that suffered the most during the pandemic: tourism."
Darias took over Spain's health ministry in January 2021 after Salvador Illa stepped down to run in the Catalan election a month later; before that, she had served as territorial policy minister. According to Sánchez, she will be remembered for spearheading "an exemplary Covid-19 vaccination campaign."