Spanish lawmakers approve pension reform
Deal allows pensioners to decide between calculating over 29 years excluding two worst years, or current system of previous 25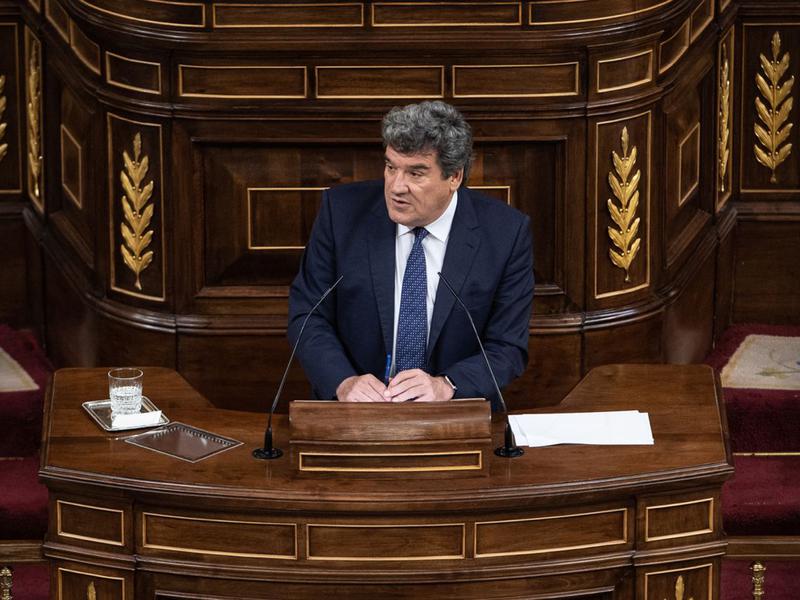 MPs in the Spanish Congress approved the country's new pension reform system on Thursday, which will offer more flexibility in how pension payments are calculated.
Under the new system, pensioners will be able to decide to calculate between the previous 29 years of work excluding their two worst years, or the current system of the prior 25 years.
The new system also establishes a solidarity quota for high incomes, improves compensation for women's contribution gaps, and minimum pensions.
The deal was back by unions and the European Commission, but not by employers assosciations.
The reform was approved thanks to votes from the governing Socialists and Podemos, as well as left-wing Más País, Catalan pro-independence parties ERC and PDeCAT, as well as Basque party PNB.
The People's Party, Ciudadanos, and CUP all opposed the reform, while Vox, EH Bildu, and Catalan pro-independence Junts abstained.
Spain's minister for social security, José Luis Escrivá, hailed the new system as a "reference" point in Europe, with a "balanced approach" when dealing with the "sustainability challenge" of the aging baby boomer generation. He added that the system favors "the vast social majority."
"It is an absolute change of paradigm, which does not introduce cuts but an increase in income", he said in the debate in the lower house.
Escrivá explained that the new system implies a "perfectly acceptable" increase in labor costs, which will go from €23.40 per hour to €23.80 in 25 years, but he said that this is still below the eurozone average, which is €34.
Mixed response from Catalan parties
Esquerra Republicana (ERC), who have supported the Spanish government throughout much of the current term, voted in favor of the reform after reaching an agreement with Escrivá to improve benefits for women who have had to reduce working hours to care for a child.
The periods in which women have not worked full time while looking after a child will count at 100% of their previous day in the calculation of the pension.
Meanwhile, Junts MP Josep Pagès called the reform "unrealistic" as it has a "very optimistic" income estimate. Pagès accused the Spanish government of pursuing a "centralist" economic policy.
Spokesperson for the far-left pro-independence CUP, Mireia Vehí, explained her party's 'No' vote was because they argue that contributory pensions "will not even reach the poverty line in 2027" and the retirement age remains at 67.
"We want to work less, share the work, the wealth and increase wages," she said.
Conservative PP: reform "harmful"
The conservative People's Party, the second largest party in the Spanish Congress and biggest in the opposition, went against the reform because they view it as "harmful to all" and believe that it "endangers the sustainability of the system".
"My group will oppose it on matters of substance and form," MP Jaime de Olano said, while asking Escrivá to "withdraw the reform" for "common sense, prudence, and intellectual honesty".