Spanish king takes on the Catalan government and makes no call for dialogue
Felipe says that authorities in Catalonia are "fracturing" society, but makes no comment on the police violence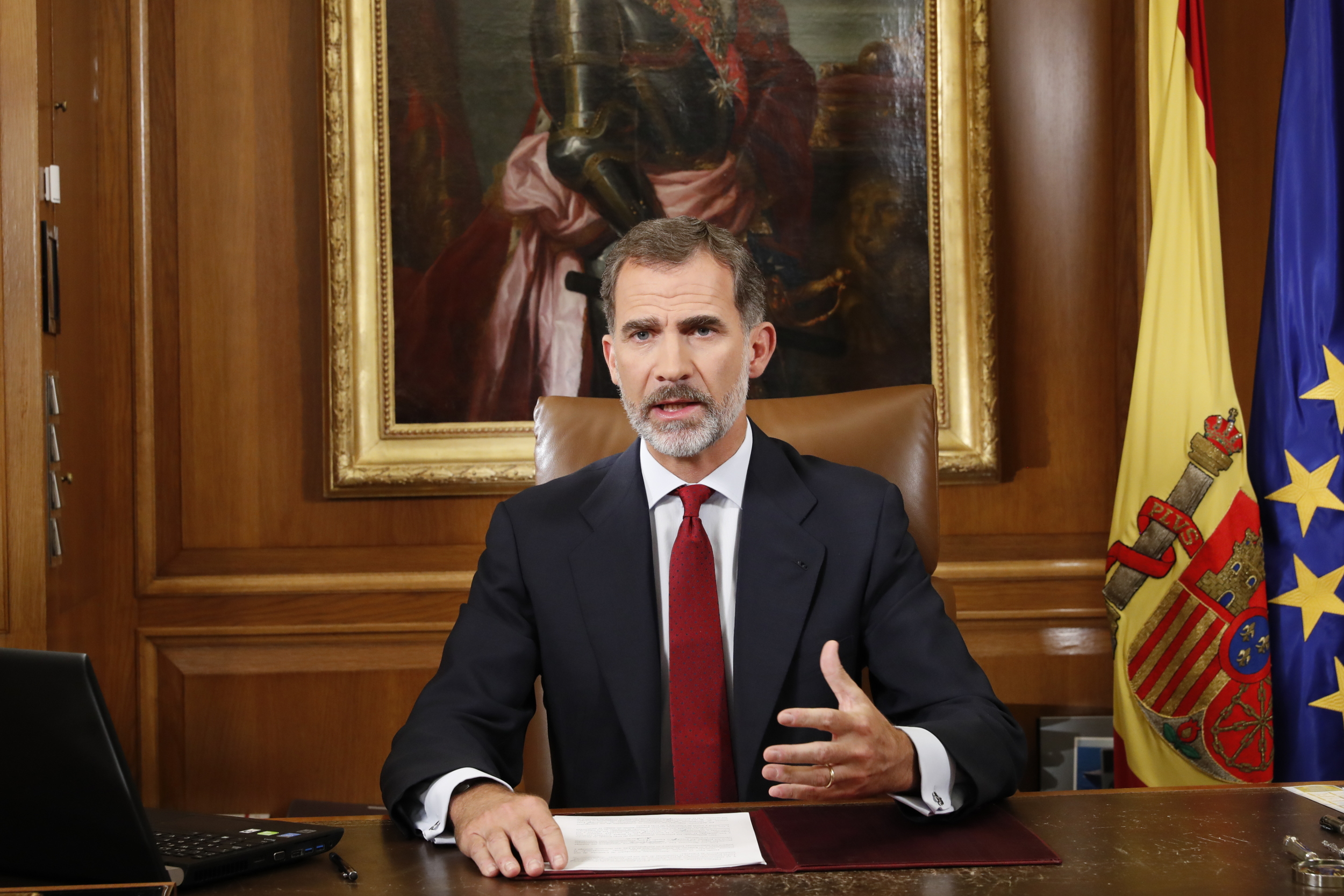 The Spanish king has explicitly taken sides in the institutional clash between Catalonia and Spain in a highly unusual move. Felipe took a very similar stance to that of the Spanish government in an official statement broadcast on television on Tuesday evening. He said that the Catalan executive is "fracturing" Catalan society with its referendum and its push towards independence.
According to him, Barcelona is showing an "inadmissible disloyalty to the state powers" and it is "outside the law and democracy." While the tone of the explicit accusations came as a surprise compared to his usual cautiousness, some commentators were even more astonished at what Felipe did not say in his speech.
No call to dialogue
The Spanish monarch made no call for dialogue between the Catalan and the Spanish executive, like other leading institutions in Europe have been making in the past few days, including the European Commission. Felipe only said he is determined to ensure "harmony among Spaniards," but didn't mention the police violence last Sunday and the approximately 900 people injured while trying to vote in the referendum.