Spanish government confirms no EU veto for an independent Scotland
People's Party members claimed veto for fear of emboldening Catalan and Basque independence movements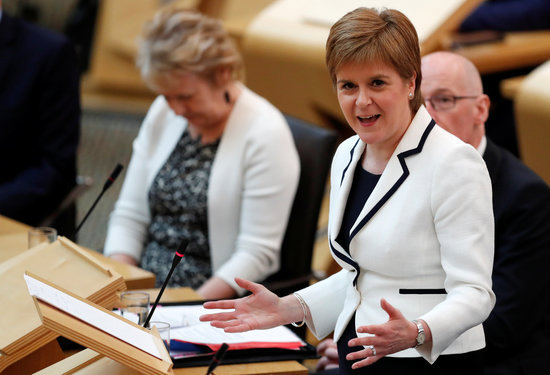 The Spanish government has clarified that if Scotland becomes an independent state, it will not have to "wait in line" to become a full member of the European Union, nor would Spain veto its membership application.
In a letter obtained from the newspaper 'The National', Spanish Consul General in Edinburgh, Miguel Angel Vecino Quintana confirms that Spain "will not block Scotland's entry into the European Union if independence is legally achieved."
The statement follows the line that has already been confirmed by Foreign Minister Josep Borrell, who in an interview with 'Politico' said that in the case of an agreement between London and Edinburgh to hold a referendum, and that referendum for Scottish independence passes, Madrid would recognize the new independent Scotland.
When Scotland voted on an independence referendum in 2014, many argued against independence because they believed Spain would veto their entry to the European bloc for fear of emboldening Catalan and Basque independence movements.
The notion became known as "The Spanish veto," and was one of the driving forces of the Better Together movement to remain within the United Kingdom.
No EU 'queue'
Quintana wrote his letter to 'The National' newspaper in response to comments they published from Esteban Gonzalez Pons, a People's Party MEP, in April.
Pons said that his party would veto an independent Scotland from joining the EU, and that they would have to join the back of the "queue" behind Turkey and Serbia if they wanted EU status.
However, Pons is a member of the opposition, not the ruling party, and his People's Party would not have the power to veto Scotland's membership.
Quintana's letter points out that Pons does not represent the Spanish government, but rather Quintana's Socalist party, who came into power last year, do, and confirmed they would welcome Scotland as an independent state into the European Union.
"Entry into the European Union does not depend at all on waiting in a queue," the Consul's letter explains. "The European Union is joined if the economic and political conditions required by all the treaties that regulate it are fulfilled."
Speaking to Politico last year on the issue, Spain's foreign minister Josep Borrell said: "If they leave Britain within the accordance of the internal regulations, if Westminster agrees, we are not going to be more Papist than the Pope."