Spanish government: 'clear' need to extend state of alarm
"We'll see military wherever needed," says defense minister, while interior minister says sealing borders is "real possibility"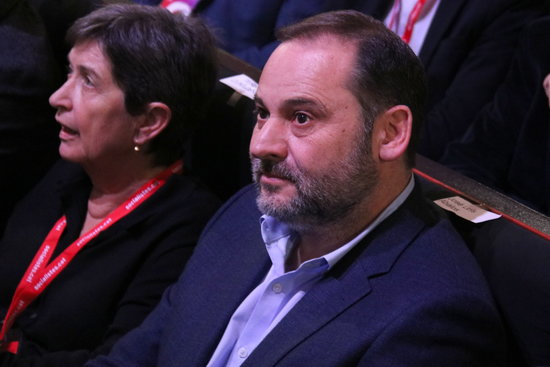 The Spanish government is expected to introduce more measures in the fight to prevent the spread of coronavirus in the coming hours or days, as well as prolonging the two-week state of alarm that came into force on Saturday night.
"It's clear that we'll have to extend this situation and we'll see what measures have to be taken… I don't think that 15 days will give us enough time to win this battle," said Spain's development minister José Luis Ábalos, on Monday morning.
More emergency action is on the way, and Ábalos referred to the need to adopt economic measures to mitigate the impact of the crisis on the economy and employment. "It'll be necessary to activate other recovery measures," said the minister.
First working day with soldiers on the streets
Monday was also the first working day under the state of alarm declared by the Spanish government at the weekend that saw emergency military units deployed on the streets in order to help fight the spread of the disease.
According to defense minister Margarita Robles on Monday morning, more soldiers will be deployed "wherever they are needed," and she answered criticism of turning to the military as "not a problem of territories, but of citizens and of health."
Interior minister to meet with EU counterparts
Meanwhile, interior minister Fernando Grande-Marlaska called sealing off Spain's borders to help fight the spread of the virus "a real possibility," with the minister due to discuss the issue with other European Union interior ministers on Monday morning.
Any joint decision made by the EU to close the borders of member states will come after Germany already began restricting the free movement of people with its neighboring states, including Austria, Denmark, France, Luxembourg, and Switzerland.