Spanish digital decree 'goes against European values,' says digital policy minister
Jordi Puigneró stressed that ''internet access is a human right'' in international press conference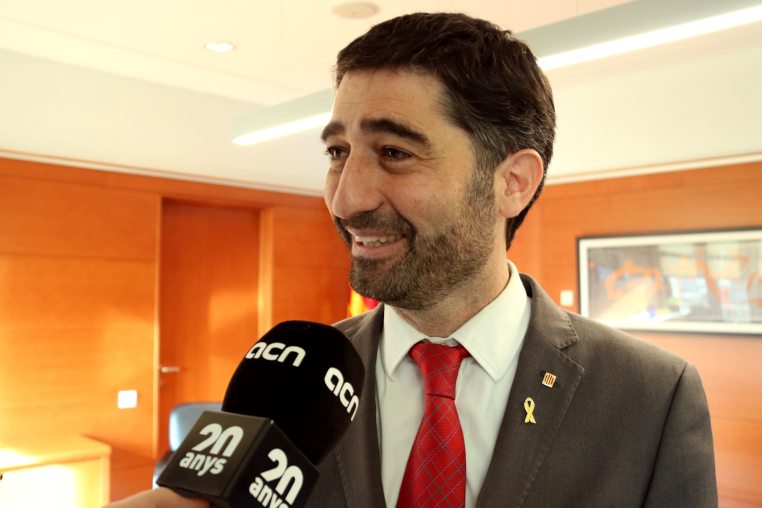 Catalan digital policy minister Jordi Puigneró has criticized Spain's imposition of a new digital decree law in an international press conference in Barcelona.
Puigneró said that the move was ''anti-European'' since it ''goes against the values of the European Union.'' He announced that his department will face a political and judicial battle against it, since it "violates fundamental rights."
''Internet access is like water. It is a human right,'' he said.
''It concerns us that Europe are not concerned. It concerns us that there are not clearer stances on this topic.''
He also stressed that the act moves the ''Spanish model closer to those of Turkey, Iran and China.''
During the press conference, he revealed that an internal event will be organized outside Spain with ''international experts and European politicians'' to denounce the decree.
Although there is no exact date yet, it is set to take place after the Christmas holidays with the location and those attending and speaking yet to be confirmed.
The digital decree law, which has been imposed to limit Catalan activity online with the internet serving as a platform for pro-independence action, was passed through Spanish Congress on Wednesday.
The law has been put in place to stop the formation of a ''digital Catalan republic,'' and had the support of Socialists, the People's Party and Ciutadans.