Spanish court blocks Catalan parliament petition to abolish monarchy
Motion passed by majority of MPs called institution "outdated and anti-democratic"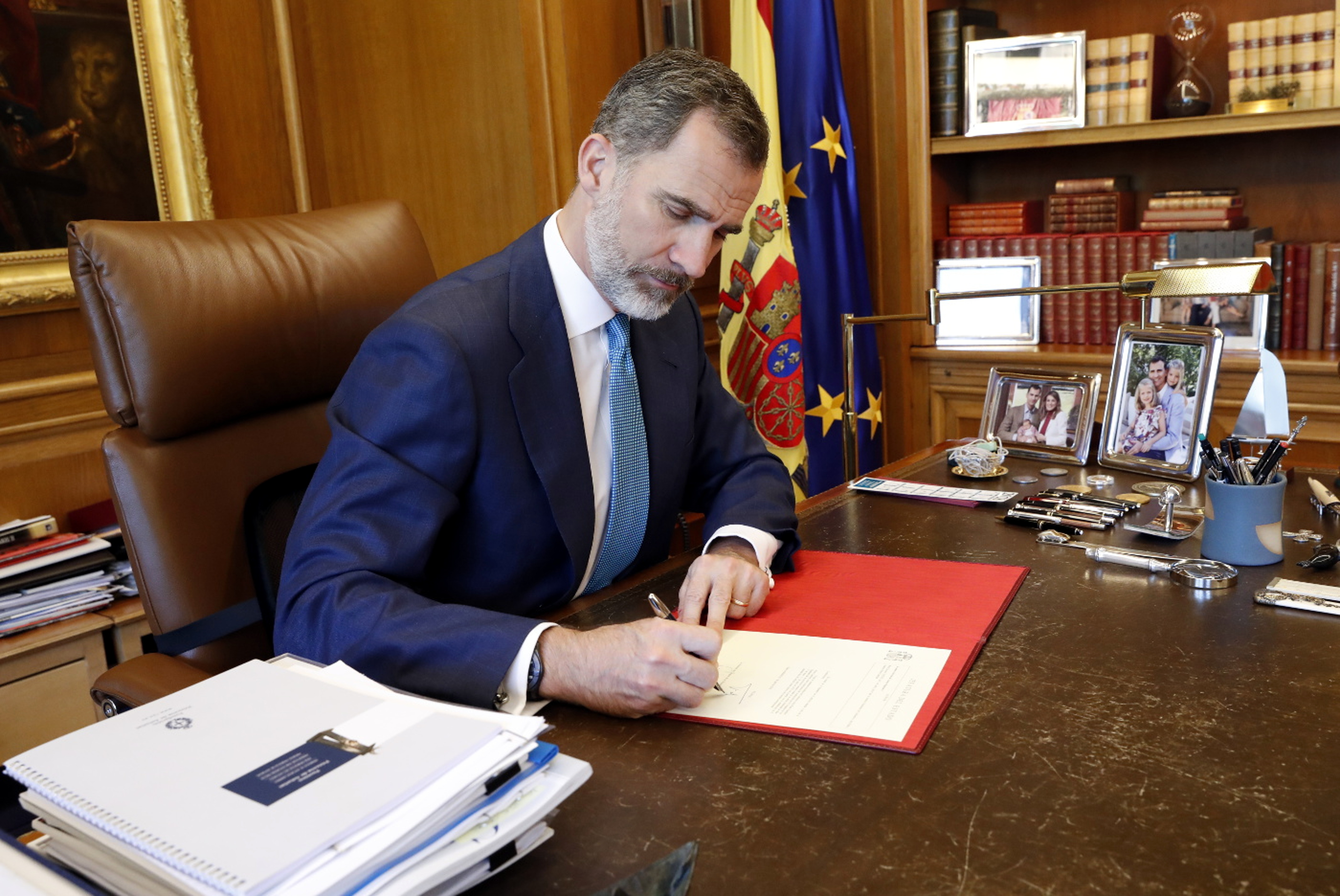 On Wednesday the Spanish Constitutional Court blocked the Catalan parliament's motion asking for the abolition of Spain's monarchy, which was passed last October by a majority of MPs.
The judges ruled the lawmakers' stance, which described the institution led by King Felipe as "outdated and anti-democratic," unconstitutional.
The parties that voted in favor of the motion criticized the monarch for his role in the independence bid, especially for his October 3, 2017 speech, in which he took on the Catalan government for organizing the independence referendum that had been deemed illegal while making no mention of police violence against voters.
The motion was put forth by the left-wing coalition Catalunya en Comú-Podem (CatECP) and passed with the votes of Junts per Catalunya (JxCat) and Esquerra Republicana (ERC), the two main pro-independence parties and government partners.
The text was approved on October 11, 2018, and the Spanish government challenged it in the Constitutional Court two weeks later, despite being advised against doing so by the most senior state advisory body.
On October 28, 2018 the judges agreed to consider the appeal, but did not temporarily suspend the motion as customary in similar cases because it was not requested by the Madrid government.
The Spanish monarchy remains an unpopular institution in Catalonia. According to a recent poll the king received a popularity score of 1.8/10, while 60% of the people surveyed rated him with a score of 0.