Spanish consul in Edinburgh fired in June affirms he never did 'anything without orders'
Miguel Ángel Vecino Quintana files legal case after his "honor" was left "on the ground"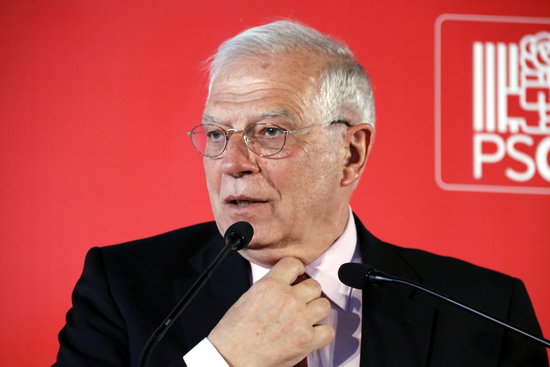 The former Spanish consul in Edinburgh, Miguel Ángel Vecino Quintana, who was fired by Spain's foreign affairs minister Josep Borrell in June, said he never did "anything without orders" from his cabinet.
Vecino Quintana has confirmed that he sent a message in which he accused the minister of giving him "unconstitutional orders," Voz Pópuli publishes, but has refused to go into details because he has filed a lawsuit in court over the matter.
"They have been very bad to me," he told the Catalan News Agency. Vecino Quintana justified filing legal action to defend "his honor" that "the ministry left on the ground."
"I have nothing to hide," he said, noting that he has evidence to defend that he has complied with the orders of the ministry.
Borrell dismissed the ex Spanish consul in Edinburgh last June, after Vecino Quintana stated in a letter that if Scotland achieved independence, it would not have to "wait in line" to join the European Union (EU) as an independent state.
Vecino Quintana denied that an independent Scotland should wait "in queue" behind such states as Turkey or Serbia. "Entry into the EU does not depend at all in waiting in a queue," the consul said in the letter.