Spanish academics deny accusations of State repression in open letter to EU
In response to letter criticizing Spain's "violation of rule of law" 300 signatories justify Madrid's actions against independence process, including imprisonment of pro-independence leaders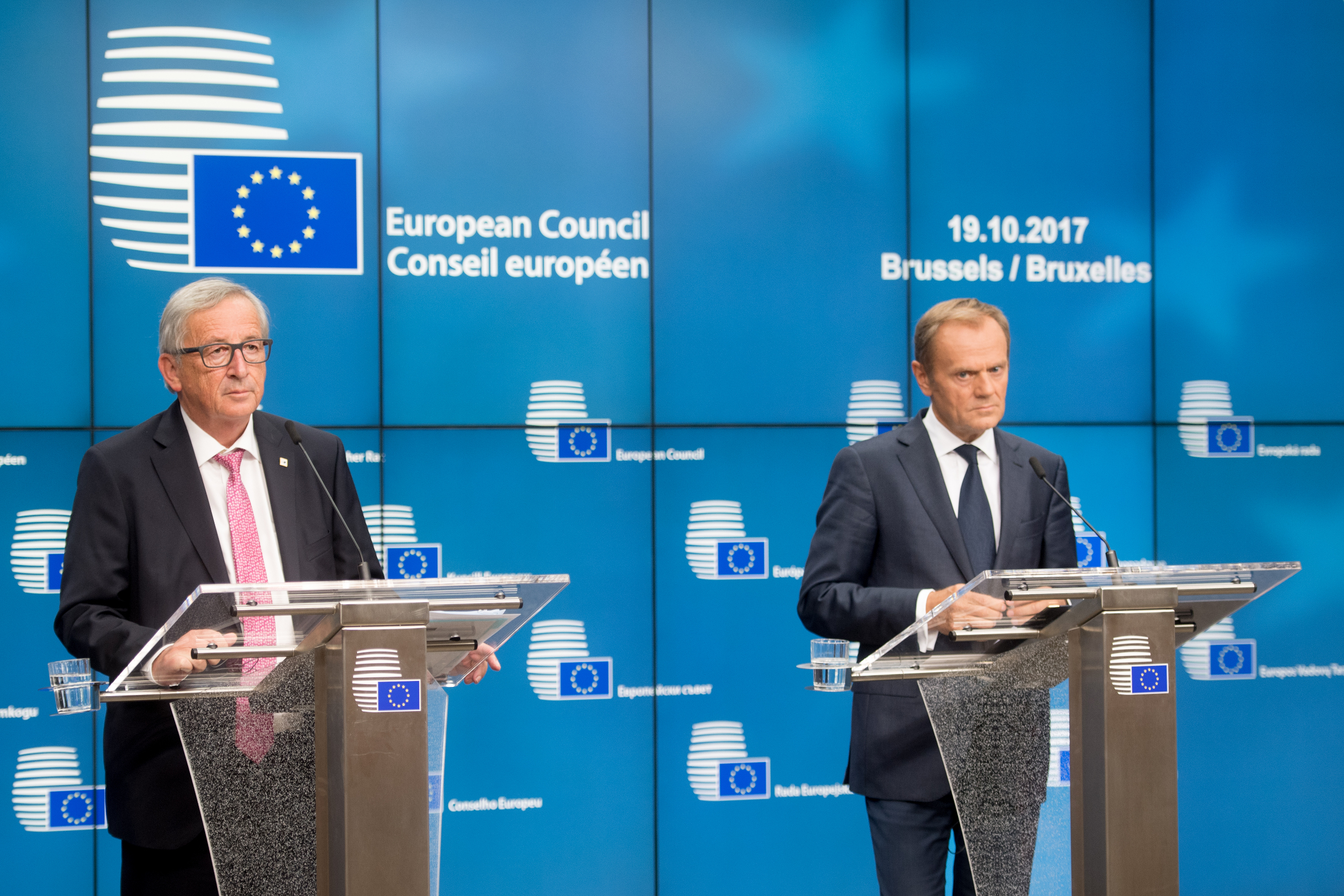 Around 300 Spanish academics have signed an open letter to the presidents of the European Council and the European Commission, Donald Tusk and Jean-Claude Juncker respectively, stating that the September 20 protest was "in no way peaceful," and defending the actions of the Spanish government against Catalonia as constitutional.
The letter comes as a response to a previous open letter, also addressed to Tusk and Juncker entitled "Upholding the Rule of Law in the European Union," signed by 188 scholars from across Europe, condemning Spain's actions and the EU's indifference with regard to the ongoing political conflict.
The 300 or so Spanish academics defended Spain's judicial process, justifying the imprisonment of the organizers of the September 20 demonstration, Jordi Sànchez and Jordi Cuixart, the presidents of ANC and Omnium Cultural respectively. "Three Guardia Civil cars were attacked," says the letter, while officers "were executing a court order to search a building used by the Catalan Public Administration."
The protest had been called in order to hinder Spain's unprecedented anti-referendum police operation, which saw Catalan government buildings raided, high-ranking officials arrested, and referendum material confiscated, including around 9 million ballot papers.
Sànchez Cuixart, both of whom remain in prison on charges of sedition, had said that the protest remained mostly peaceful, however tensions did arise as Guardia Civil agents, dressed in riot gear, followed their orders to stop the independence process in its tracks.
A violation of the rule of law
According to the signatories of the response letter, however, the protest was far from peaceful. "The demonstration, which lasted almost a whole day, was not peaceful in any way, and in fact violated the rights of those who, in fulfilment of a court order, were performing their duties as judicial police," it states as they also defended the actions of the Guardia Civil and Spanish police on the day of the referendum.
Signatories of the first letter, which began this war of words, include the vice-president of the European Parliament Dimitrios Papadimoulis and co-founder of Democracy in Europe Movement 2025 Yanis Varoufakis. They condemn Spain's actions against the independence process as "a violation of the Rule of Law," as well as the indifference of the European Union which has repeatedly called the dispute a regional matter to be dealt with by Spain alone.
"The EU leadership has reiterated that violence cannot be an instrument in politics, yet it has implicitly condoned the actions of the Spanish police and has deemed the actions of the Spanish government to be in line with the Rule of Law," it said.
"The Spanish police engaged in excessive force and violence against peaceful voters and demonstrators," the letter also states, referring to the violence that took place on October 1, which saw more than 900 people injured as they tried to cast their ballot.
They called on Europe to "restore the Rule of Law principle to its status as foundation of liberal democracy in Europe by countering any form of abuse of power committed by Member States."