Spain yet to launch 'systemic investigation' into 'excessive police force' during referendum
Human Rights Watch regrets that one year after the vote, the Spanish government offers "no response" to calls for independent enquiry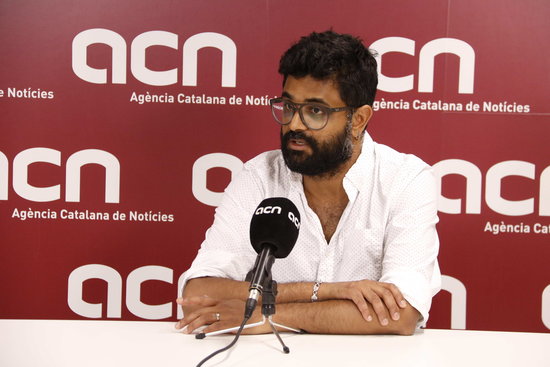 It's been a year since the October 1 referendum in Catalonia, and Spain "has not yet" launched an official investigation into police behavior that day - despite calls by NGOs to do so.
Human Rights Watch (HRW) documented "excessive force" and "disproportionate" police actions during the operation to stop the vote. In a report last year, it urged the Spanish government to start "a broad, systemic investigation into the use of force."
"That broader systemic understanding has not yet happened," said Kartik Raj, Western Europe Researcher at Human Rights Watch. Instead, only some "individual complaints" have been raised by people and have gone "through the various means available" to them, including some courts.
Although a lot of complaints have been dismissed, others have been successful and a dozen Spanish police officers are being investigated and "will be required to answer some questions."
"That sort of piecemeal response is what I'm aware of, but I'm not aware of any systemic efforts to look into what happened that day," Raj said.
"We strongly recommended the Spanish government to take steps to make clear what happened on that day and to look into the allegations. With regret, the government at the time offered no response to the findings, and no response to our efforts to contact them," the Human Rights expert explained.
With the change of government in Madrid and the new Socialist administration, no steps have been taken either. Raj is not aware of any contacts between HRW and the Pedro Sánchez government in response to their report last year, and warns that offering no investigation is not healthy for a democracy.
"The party responsible for ensuring that everyone in the territory of Spain enjoys human rights to the fullest degree possible is the Spanish government, that responsibility lies with them," he said.