Spain to dismiss all Catalan government and limit Parliament powers
Catalan public media and other public enterprises officials can be dismissed or "temporarily replaced", according to measures proposed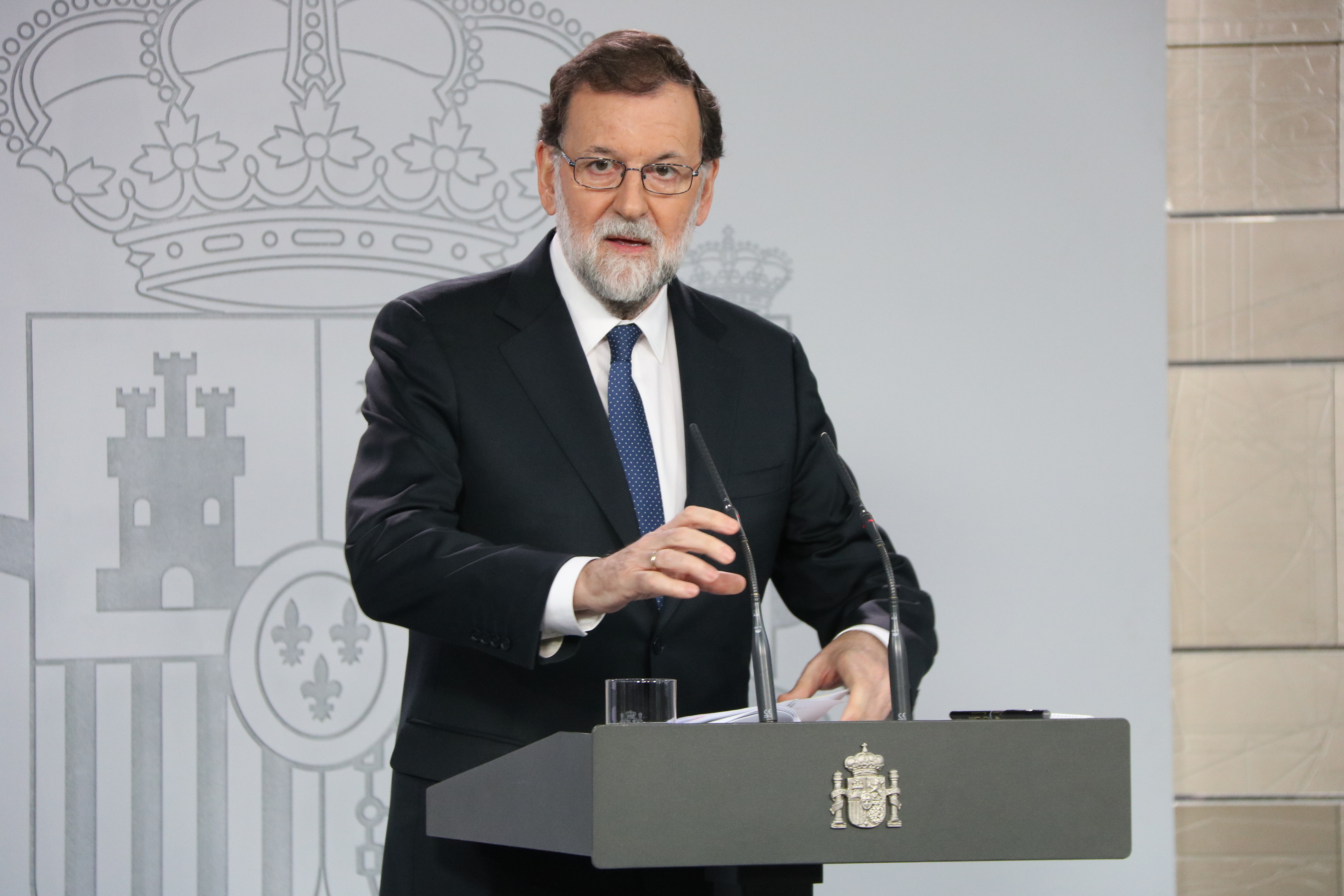 Massive crackdown against Catalonia's self-government. The Catalan government in full will be dismissed and replaced by "administrators" and the powers of the Catalan parliament will be limited, the Spanish President Mariano Rajoy announced on Saturday at noon. These are the main measures that Spain will enforce in a matter of days, right after its Senate ratifies it, presumably next Friday.
One of the aims of the dramatic measures to be triggered, is to call snap elections in Catalonia "in a maximum period of six months," said Rajoy. Indeed, the law states that Carles Puigdemont is the only person who is able to call Catalan elections, but the Spanish president said that these powers will be transferred to him.
Article 155 invoked in order to hold elections within 6 months
In his statement, Mariano Rajoy said that Article 155 will be invoked with the aim of "returning to legality" in Catalonia, "restoring normality" and "continuing with economic recovery," along with holding elections within 6 months.
In order to do that, he announced that one of the measures will be to dismiss the president, Carles Puigdemont, and all of his 12 ministers, including Vice President Oriol Junqueras. Additionally, the powers to call snap elections will be passed from the Catalan president to Mariano Rajoy, and they will be called "as soon as institutional normality is restored," he added.