Spain takes the fight against independence online
Acting president says new decree will prevent "digital republic" in Catalonia, while Catalan digital policy minister calls move "digital repression"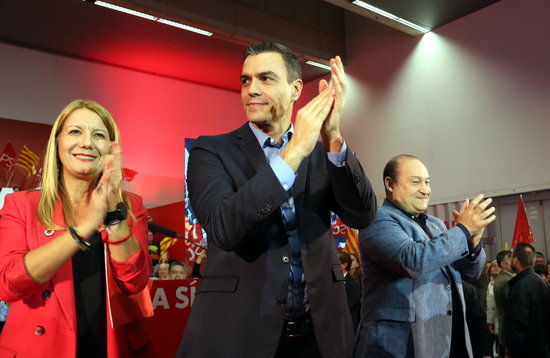 "There will be no independence offline or online," acting Spanish president, Pedro Sánchez, warned on Thursday morning, ahead of a cabinet meeting to pass a new government decree aimed at preventing a "digital republic" in Catalonia.
Talking on the radio ahead of the meeting, Sánchez said the use of online technology by the independence movement is an "attack" on the state, and he warned that the authorities would be "just as forceful in the digital world as in the real world."
The decree would force all public administrations in Spain to use servers based in Europe rather than in "digital havens," added Sánchez, with the aim of avoiding a "spurious" use of data, as they "suspect the Catalan government is doing.
GitHub blocks protest app
The announcement comes a day after Microsoft subsidiary GitHub complied with a request from Spain's Guardia Civil police to block the app of the Tsunami Democràtic protest group, which the police said is "a criminal organization that promotes terrorist attacks."
The Catalan digital policy minister, Jordi Puigneró, responded to the latest developments on Twitter, accusing Spain of being in a "race" with China to become the "champion of digital repression," and he warned that he would report the matter to the EU authorities.
In summer 2018, Puigneró said Catalonia must create "a digital nation in the form of a republic" ahead of implementing the Catalan Republic in "physical form." He said Spain still functions in an "analog format" and that online Catalans could become "invincible."