Spain 'ignored' UN call to release jailed politicians for a year: pro-independence groups
United Nations Working Group on Arbitrary Detention stated that detentions were "against the Universal Declaration of Human Rights"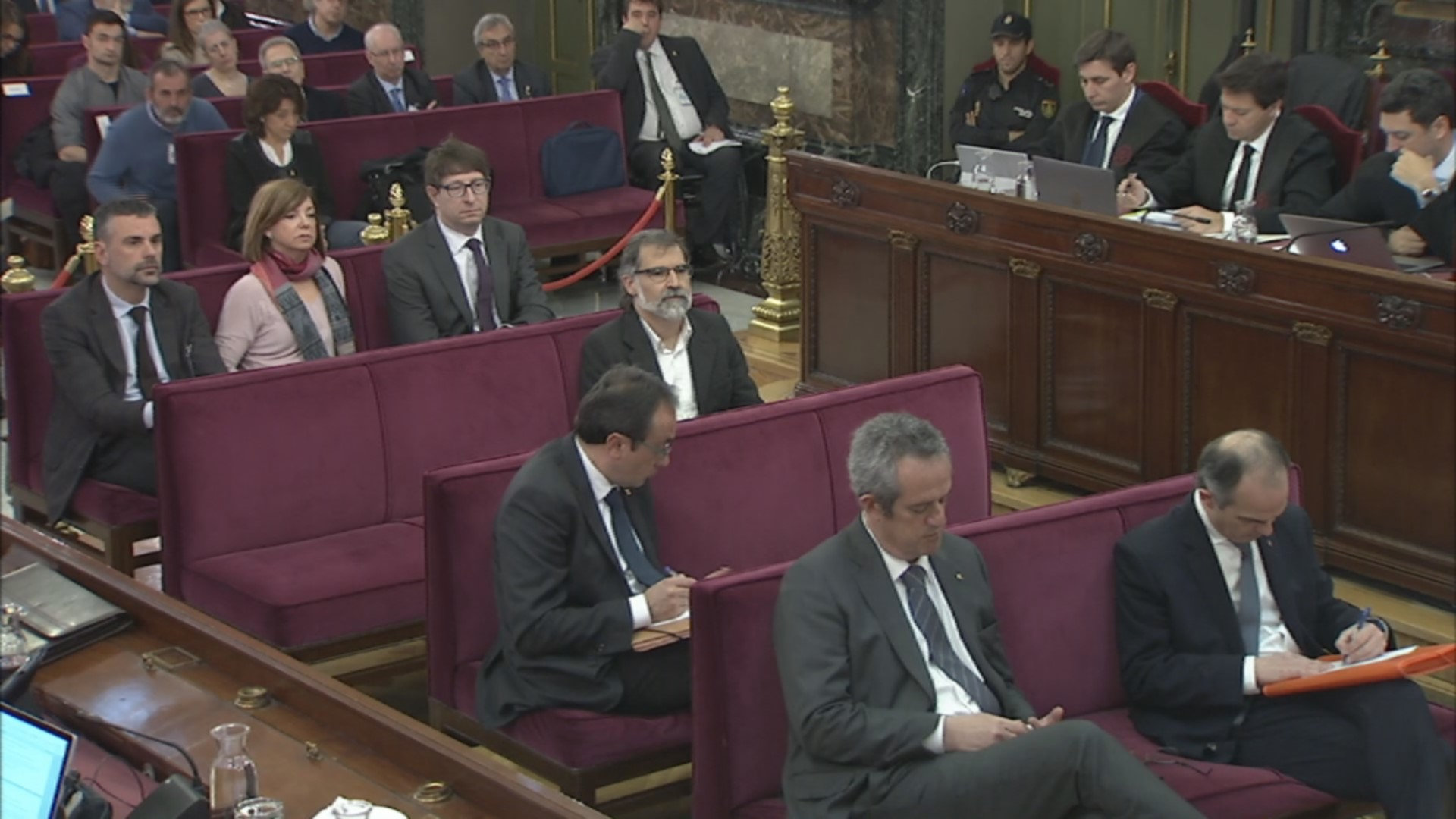 Spain has "ignored" the United Nations Working Group on Arbitrary Detention's calls for the release of the pro-independence jailed leaders now for one whole year.
This is what the main pro-independence parties and civic groups stated on Friday morning in coordinated social media posts.
"Today it has been a year since the UN ruled that the political prisoners had only exercised their rights and that they must be freed," read the Twitter account of Òmnium, an association led by one of the activists in jail, Jordi Cuixart. "From then on, Spain has been ignoring this and today we will remind them of it."
Similar posts were shared by the Junts per Catalunya, ERC, and CUP parties, as well as civic group ANC.
"Self-determination is a right, not a crime," read an image attached in the posts.
Indeed, Cuixart also referred to the UN's ruling on his Twitter account. "No news: Spain has been ignoring a UN ruling that denounces that Spain violates human rights for 365 days, and we have been 962 days in political prison fighting to live in a solid democracy."
Seven out of the nine leaders
On May 29, 2019 it was revealed that the United Nations Working Group on Arbitrary Detention had called for the immediate release of three imprisoned pro-independence leaders: activists Jordi Sànchez and Jordi Cuixart, and former Catalan vice president Oriol Junqueras, at that time in provisional detention waiting for a sentence.
A month after its first report the UN panel asked the same for cases of Joaquim Forn, Raül Romeva, Josep Rull, and Dolors Bassa, ministers of the Catalan government that pushed for a referendum and declared independence in 2017.
Former minister Jordi Turull and former parliament speaker Carme Forcadell did not address their cases to the United Nations Working Group on Arbitrary Detention.
Arguments
The arguments given to ask for a release included that the imprisonments were against the universal declaration of human rights, an attempt to suppress claims for self-determination and that the leaders were "not violent" and their rebellion charges were "disproportionate."
The UN panel also claimed that they were not having a fair trial with impartial judges, and that there had been political interference and no presumption of innocence.
The ruling urged Spain to take action by November 2019.