Southern Spanish town mocks Puigdemont shooting figure of him
"This is despicable, inappropriate in any civilized society," says former president, as government announces lawsuit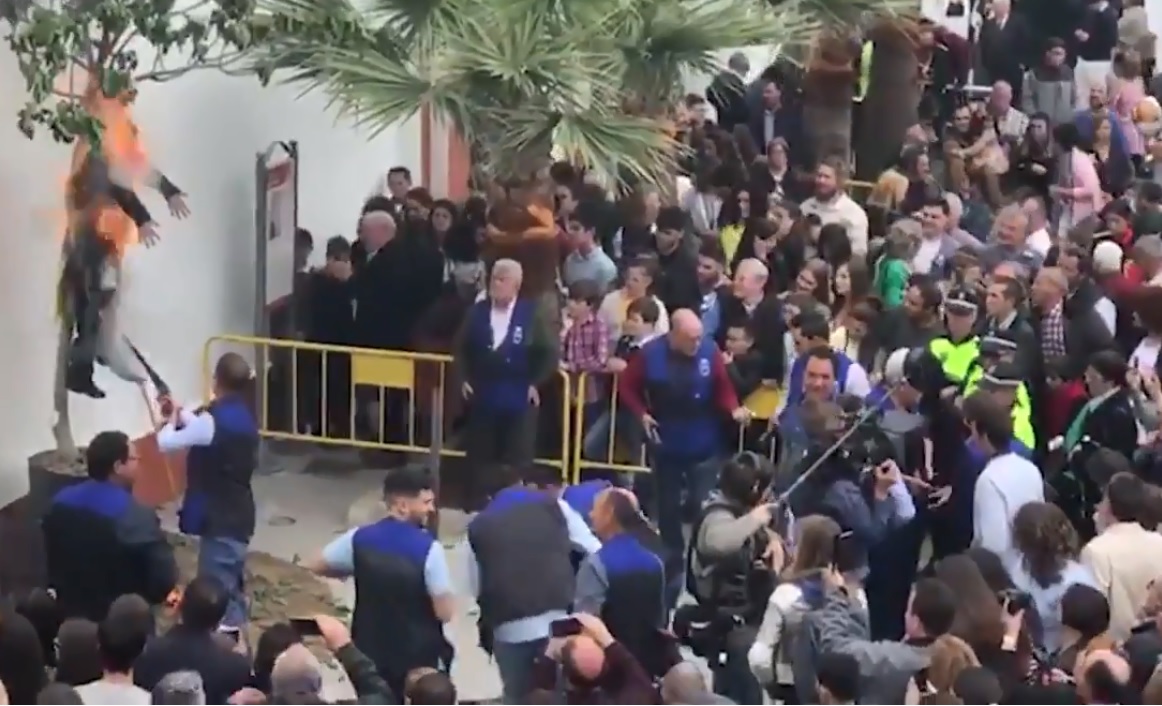 Former Catalan president Carles Puigdemont's execution. This is what citizens of Coripe, a tiny village in southern Spain's Andalusia, some 1,000 km far from Barcelona, represented with a figure of the exiled politician on Sunday.
Some footage show a town party in Coripe with hundreds of people attending and an effigy of Puigdemont –wearing a yellow ribbon in solidarity with the jailed and exiled pro-independence leaders– parading.
At some point the politician's figure is hung from a tree by a well, is burned and some men with shotguns and real ammunition shoot him.
Mayor of Coripe: "Not against Catalan people"
The Socialist mayor of Coripe, Antonio Pérez, argued that this is part of an annual Easter tradition called 'The burning of Judas', and called on the public not to "take it out of context."
For him, this is "satire" which is not "against the Catalan people." "It is a celebration and a tradition like the Fallas."
Every year, in 'The burning of Judas' tradition, a person that is considered to have done something "bad" throughout the year, is burned and shot.