Referendum law passed in Parliament
Pro-independences parties JxSí and CUP vote in favor, left-wing coalition CSQP abstains, and the rest of the opposition leaves the chamber without voting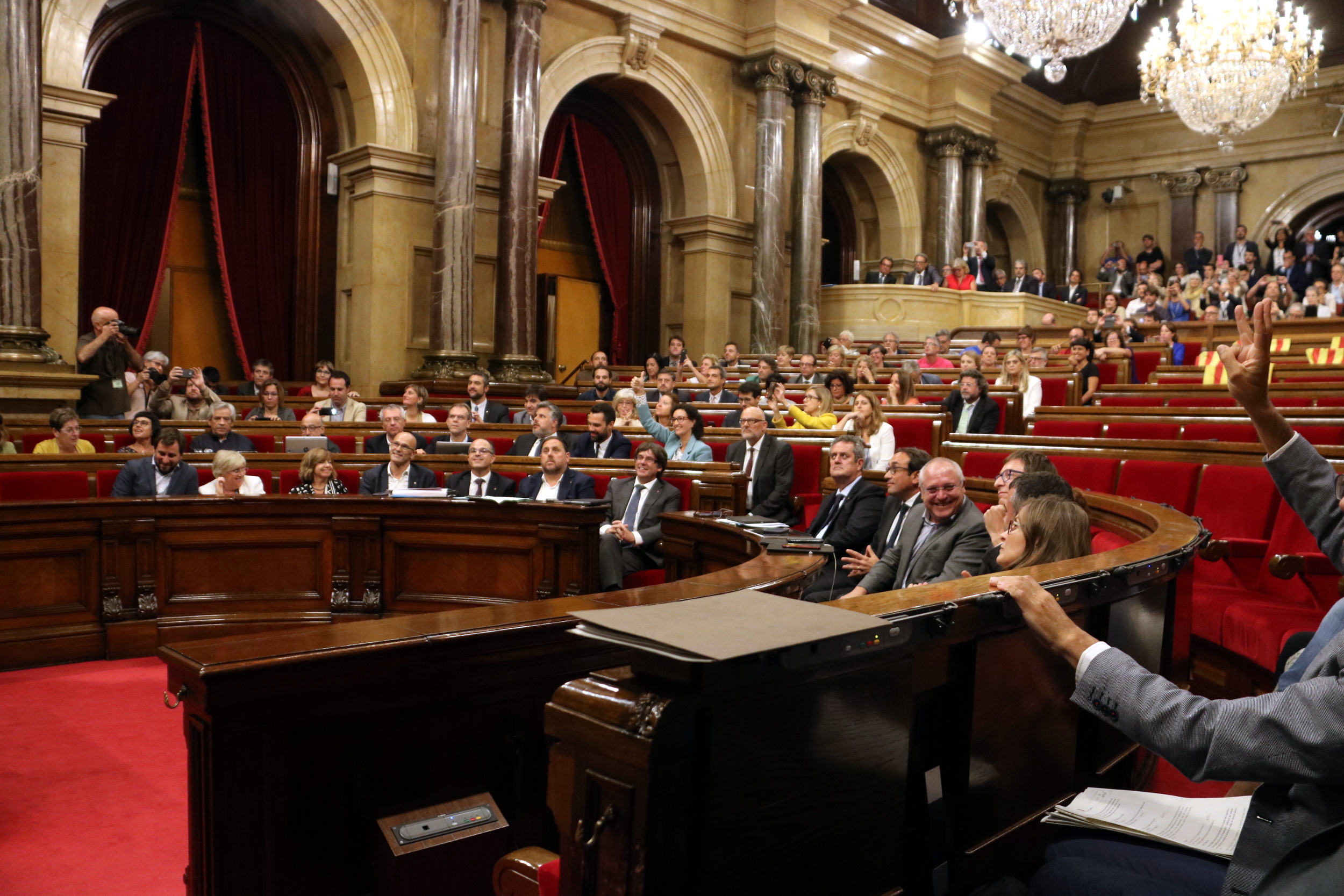 The Catalan Parliament passed the referendum bill on Wednesday calling for a referendum on independence on October 1, with 72 favorable votes, 11 abstentions and opposition MPs leaving the chamber before the vote took place.
Pro-independence parties, the ruling coalition Together for Yes (JxS) and anti-capitalist CUP, voted in favor of the bill. The left-wing coalition CSQP, which includes the Greens and members of the Catalan branch of Spanish left-wing Podemos, abstained.
The rest of the opposition left the chamber and did not take part in the vote.The People's Party, the Socialist Party and C's said that holding an independence referendum is unconstitutional and criticized the fast-track procedure used by the pro-independence parties to get the legislation through Parliament.
Vote of no confidence
Shortly after the vote, the opposition leader, Inés Arrimadas, announced that her party will try to oust Catalan president Carles Puigdemont in a vote of no confidence following consultations with other opposition parties. Yet, the motion is not likely to succeed, since the ruling coalition Together for Yes (JxS) and the anti-capitalist CUP -- the two pro-independence parties in the Parliament -- have a majority of seats.