Puigdemont meets MPs in Finnish parliament
Independence leader says Catalan conflict is a "European issue" and criticizes Spain over "political prisoners and politicians in exile"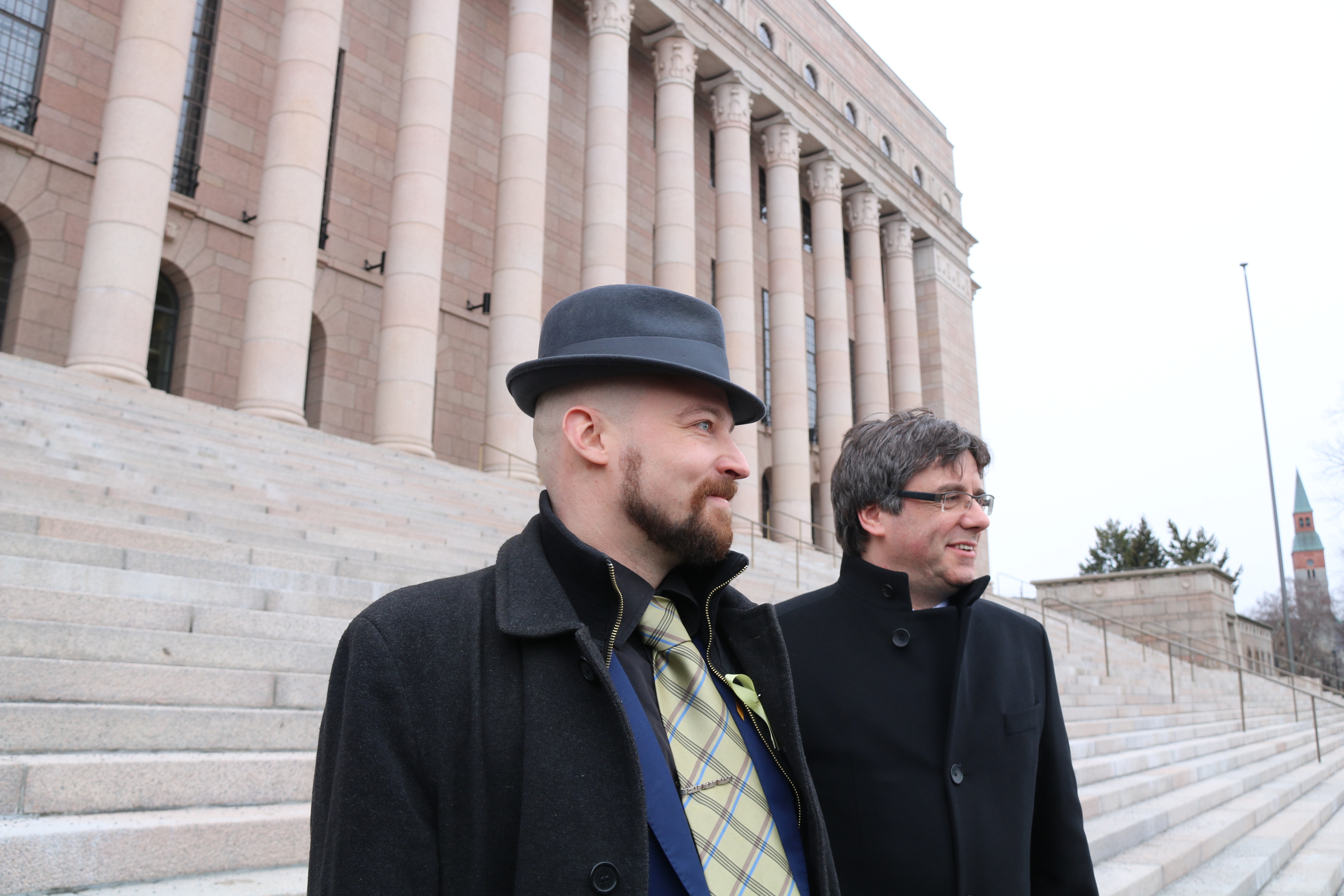 Carles Puigdemont is in Finland to meet with Finnish MPs from the Friends with Catalonia group. The deposed Catalan president's trip to Helsinki comes after he attended meetings on the Catalan issue in the United Nations HQ in Switzerland earlier in the week. After the meeting, Puigdemont spoke to the press about the political situation in Catalonia before attending a plenary session of the Finnish parliament.
Puigdemont arrived at the Finnish chamber about 2pm for the meeting, which took place behind closed doors. Along with Denmark and Switzerland, Finland is the third European country that Puigdemont has visited since he moved to Belgium in October. He left Catalonia following a declaration of independence in the Catalan parliament, which led the Spanish government to dismiss him and his government and then suspend Catalonia's self-rule.
Puigdemont will stay in Finland until Saturday, and among the events on his schedule is a talk he will give on Friday morning at Helsinki University. The deposed Catalan president is in the Scandinavian country at the invitation of the Friends with Catalonia association, which was set up in 2016 and which is chaired by the Centre Party MP Mikko Kärnä. The group is made up of MPs from a range of different Finnish parties.
Catalonia "not an internal affair but a European one"
A reason given by Puigdemont for his European trips is to focus attention on the Catalan issue. Indeed, when he spoke to the press on Thursday he stressed his view that the situation in Catalonia "is not an internal affair but a European one." Since leaving Catalonia, Puigdemont has appealed to the EU and the international community to get involved in the political conflict. He has also been critical of the Spanish government and he said that "political prisoners and politicians in exile" showed that the authorities in Spain have "a serious problem with democracy."
In reference to the appearance of six Catalan officials in the Supreme Court on Friday, including the most recent candidate for Catalan president, Jordi Turull, Puigdemont said that keeping any of them in preventive detention would "not respect the will of the Catalan people as clearly expressed in the election." However, he also added that nothing the Spanish authorities might do would "surprise" him.