Puigdemont: Europe can't have an entire government in jail or exiled
The deposed Catalan president said Spain's imprisonment of Catalan government members was a violation of human rights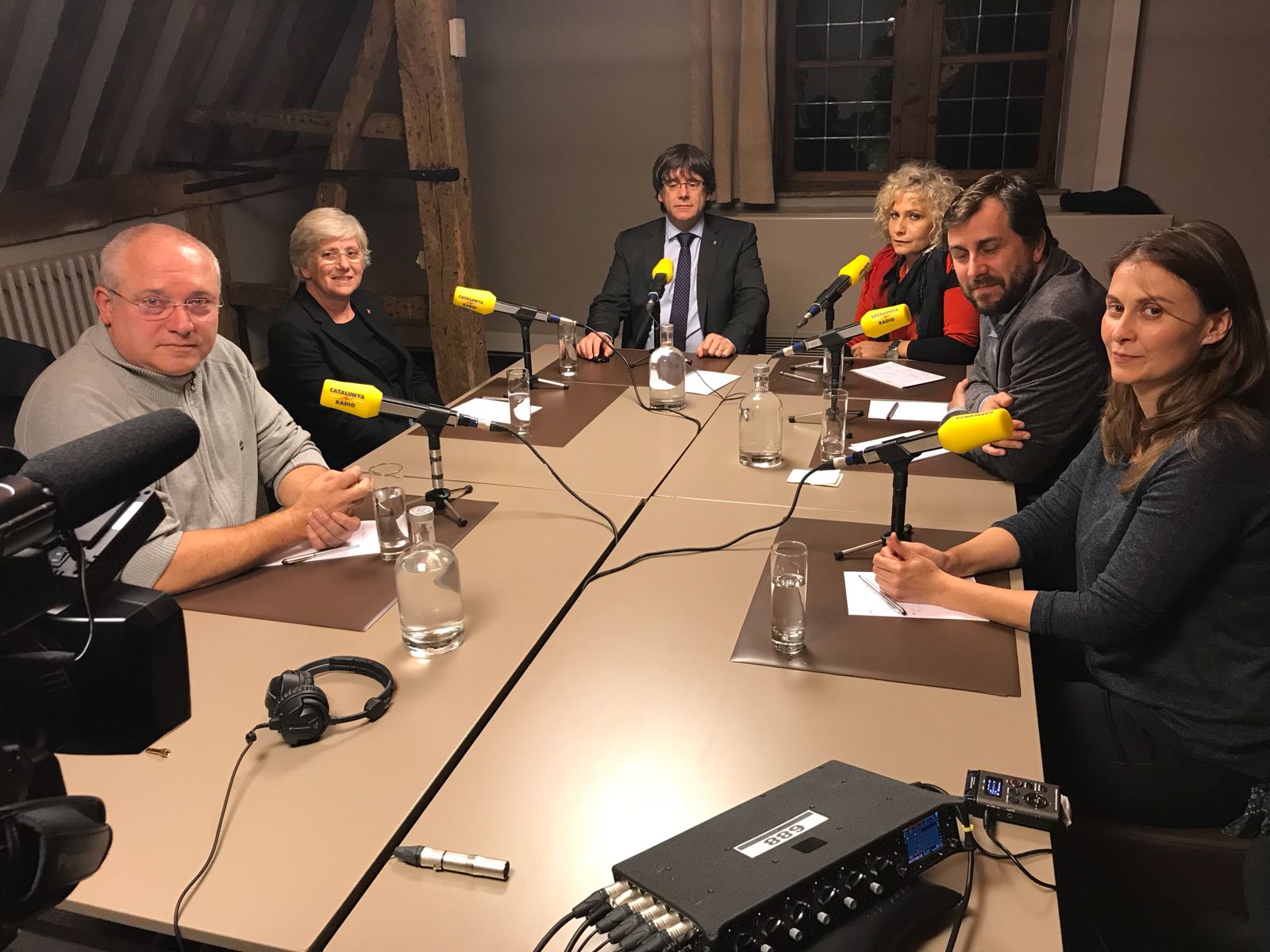 Catalonia's president Carles Puigdemont, deposed by the Spanish government, warned the European Union that "it cannot have an entire government in prison or in exile". In an interview with Catalan public radio, broadcast on Tuesday from Brussels, where Puigdemont and four of his ministers landed last week, he also claimed that the Union "cannot have political prisoners or a legitimate parliament dissolved via a Spanish government decree".
'There's a eurocratic elite that only obeys the states,' says Puigdemont
Indeed, he criticized the EU for its "absolute indifference" to the political situation in Catalonia. "Human rights are being violated with the jailing of ministers, we have to demand maximum attention with what is an anomaly in Europe," added Puigdemont also pointing to Brussels.
He denounced that there is a "eurocratic elite that only obeys the states, that has betrayed the values and has corrupted the defense of the foundational values of Europe". For him, this elite has shown a "lack of connection with what people are interested in."
'Human rights are being violated'
While insisting that Spain is "violating human rights" with the imprisonments of some ministers, he admitted that he might "end up in a Spanish prison" too. Yet, he said their case will make it to international courts. "We have the right to go there and we will go there, and it will not be the first time that Spain is embarrassed," he added.
Eight ministers who stayed in Catalonia were preemptively sent to jail on Thursday last week pending charges of rebellion, sedition, and misappropriation of public funds, among others. Puigdemont is facing the same charges.