Prominent Muslim activist Mohamed Said Badaoui deported to Morocco
Reus community leader received widespread support after being accused of promoting jihadism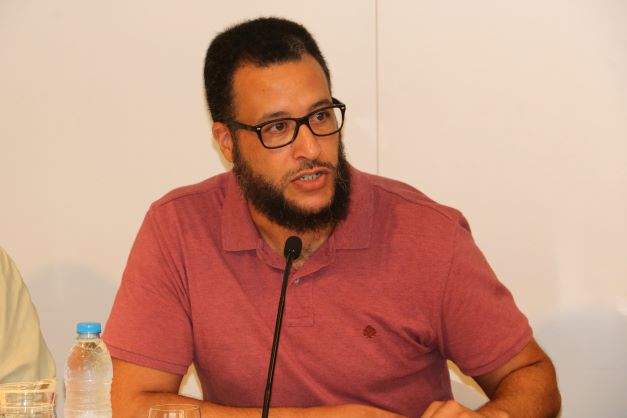 Mohamed Said Badaoui, the president of the Association for the Defense of the Rights of the Muslim Community (Adedcom) in the southern Catalonia city of Reus, was deported to Morocco on Saturday.
Badoui posted a video on Instagram in which he explains that he arrived in Casablanca. Spanish police, he says, drove him to Madrid on Friday night and then put him on a 5 am flight to the northern African country. According to Badoui, only he and Amarouch Azbir, another activist who was also deported, were on the plane.
"Radicalized person"
Badoui, who moved to Catalonia at age 10 and had lived there for over 30 years, had applied for Spanish citizenship, but his application was denied by the police in June as they accused him of being a "radicalized person" who promoted jihadism.
Two months later, on August 5, he received a notification that deportation proceedings were being initiated "for migrants who pose a danger to national security." This was justified through "the activism, opinions, and intentions" of Said Badaoui while acting as president of Adedcom.
Badaoui's case garnered widespread social and political support from ERC, CUP, Junts, and Podemos, with over a thousand people and entities signing a letter of support denouncing what they described as "institutional racism."
Members of Spain's Congress also sent a letter to Spanish interior minister Fernando Grande-Marlaska to no avail as Badaoui was arrested and sent to Barcelona's migrant detention center (CIE) in the Zona Franca district on October 20.
Azbir, another activist, was deported alongside Badaoui for similar reasons, although unlike Badaoui he had not been sent to the CIE beforehand. Azbir is the president of Vilanova i la Geltrú's Al-Forkan Islamic association and had lived in Catalonia for more than 20 years.