Pro-independence majority at risk after election, says CIS poll
Survey estimates victory for Socialists or Esquerra, and parties for a Catalan state, now with 70 seats, would take 58-71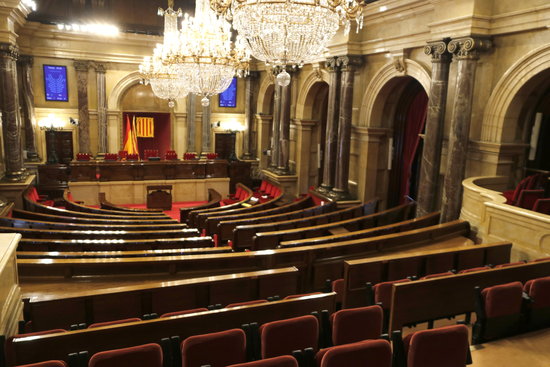 The latest prediction for the upcoming election suggests that the pro-independence majority in the Catalan parliament is at risk.
Currently, Junts per Catalunya (JxCat), Esquerra Republicana (ERC), and CUP hold 70 combined seats in the chamber, and the latest figures released by CIS suggests they are on course to win between 58-71 seats in the next vote.
Victory is projected for either the Socialists, who the poll predicts will win 30-35 seats, or ERC, who look set to take 31-33.
The poll showed that Ciutadans (Cs) would come in fourth place with 13-15 seats, closely followed by En Comú Podem with 9-12 seats and CUP with 8-11 seats.
The survey also predicts that far-right Vox would enter the Catalan government for the first time with 6-10 seats, beating out the People's Party (PP), who are only projected to gain 7 seats.
The PDeCAT party did not receive any seats in the report, however presidential candidate Àngels Chacón declared that the party had their own surveys, which disproved the CIS.
"We will be in parliament," she announced regarding the release of the poll.
Yet, the date of the election will be up for debate up until a week prior to the election, as the Catalan High Court (TSJC) ruled on Thursday to provisionally keep it as February 14, until it rules on whether it can be postponed over coronavirus concerns.
The CIS is the public agency of the Spanish government for polling.