Pro-independence JxCat U-turns on deal to protect Catalan in schools
Agreement was reached with four political parties to modify language policy legislation ahead of Spanish quota deadline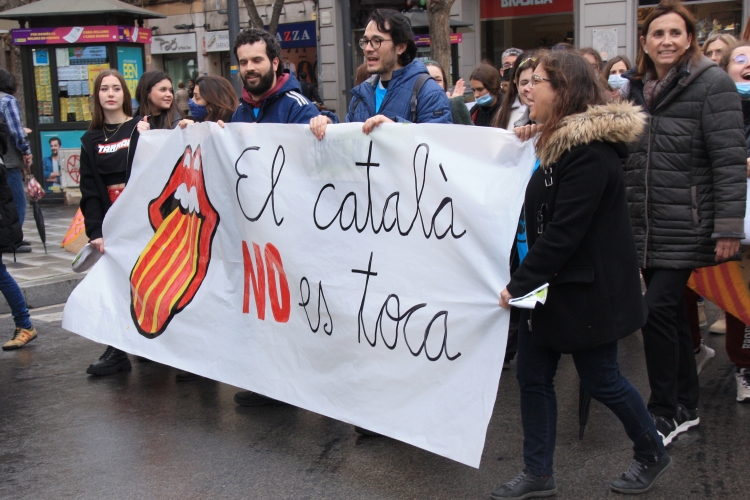 The pro-independence political party and junior coalition partner, Junts per Catalunya (JxCat), has U-turned on a deal reached on Thursday morning to modify the language policy legislation.
The agreement was made with three other different parties: pro-independence and senior coalition partner, Esquerra Republicana (ERC) as well as the Socialists and En Comú Podem. The goal was to change the language policy legislation a day before the deadline to implement the 25% Spanish quota in classes, after the Supreme Court confirmed a ruling by Catalonia's High Court on November 23, 2021.
Junts per Catalunya has U-turned as the proposal was not positively welcomed by Catalan entities defending the use of the language. The parliamentary group will bring the legislation to other political parties in Catalonia to reach an "overall consensus" among forces.
The four different groups presented the bill in Parliament, which would have seen, if approved, Catalan considered "the language of Catalonia." The law describes Catalan as the main language of instruction in schools but says Spanish is used in accordance with the terms set by each school's language objectives.
Decree to defend Catalan
Catalan education minister Josep González-Cambray announced on Tuesday that schools did not have to increase the number of lessons taught in Spanish come Friday and that the government would issue a decree defending Catalan after gauging residents' opinions on the matter with an open participatory process.
Cambray has also made it clear that any legal complaints regarding non-compliance with the recent ruling should be directed to him and not schools.
Catalan language immersion system
Catalonia has a decades-long policy of language immersion, ie teaching in Catalan. With Spanish the dominant language in the media and online, the education policy is designed to protect the Catalan language, ensure bilingualism, and avoid the creation of separate language communities.
An education law passed by Spain's conservative People's Party government in 2015 was the starting gun for a legal process that ended up in Spain's Supreme Court and most recently led to the High Court in January 2022 confirming that Catalan schools had two months to introduce a 25% quota of classes in Spanish.
Filling the Sink podcast
Press play below to listen to the Filling the Sink podcast released on March 19 to learn more about the immersion system in Catalan schools.