Court rules at least 25% of school instruction must be in Spanish
Catalan has been main language in classrooms for past 40 years to protect minority status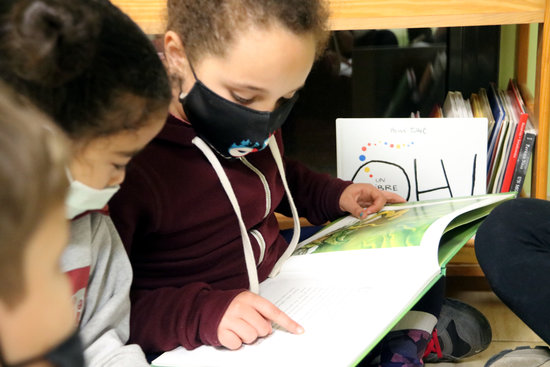 Catalonia's high court (TSJC) has ruled that at least 25% of school instruction must be carried out in Spanish.
The decision, announced on Thursday, stems from a 2015 lawsuit put forth by the Spanish education ministry when the People's Party was in power.
For 40 years, Catalan has been the language used in classrooms in order to protect it as a minority language in Spain– yet recently, unionist parties such as the People's Party or Ciudadanos have been lobbying for a higher presence of Spanish in obligatory education.
The judges ruled that the Catalan government has to take "effective and immediate" action to increase the use of Spanish.
Indeed, the TSJC states that Spanish must be used to teach at least one non-linguistic core subject in addition to Spanish language classes, which are already taught in Catalan schools.
Ruling to be appealed
Soon after the news broke, the Catalan education department announced that it will appeal the ruling before the Supreme Court.
"It's an intrusion to have a court tell education authorities what's best for our students," said Carles Martínez, the education policy secretary of the Catalan government. "Education systems are not enemies of languages. We want students fully prepared in Catalan, Spanish, and English."
They believe that the new education law that is about to come into force in Spain will void the magistrate's decision.
New education law
Indeed, on November 19 the Spanish congress approved the new education law, with the Socialist-led government agreeing with pro-independence Esquerra to remove a reference to Spanish being "a working language" in classrooms.
Pending a final go-ahead by the Senate, the approved legislation establishes that "the education administrations will guarantee the right of pupils to receive teaching in Spanish and the other of co-official languages in their territories," referring to Catalan in Catalonia. Yet, it does not specify whether one or both of the languages need to be considered a 'working tongue.'
Esquerra was satisfied with the agreement, saying that "it safeguards the Catalan language immersion system at school," but the other pro-independence parties, including CUP, PDeCAT, and JxCat, were skeptical about whether it was sufficiently protected.
As for the People's Party, they flatly rejected the law, affirming "it does not recognize Spanish as the official language of the state."
Ciudadanos, meanwhile, maintained it left "thousands" of families who want Spanish the main language of instruction unprotected.
"[Catalan authorities] must comply because the resolution is based on the Spanish constitution", said Carlos Carrizosa, Cs leader.