Pro-independence CUP party to run in the Spanish general election
Catalan anti-capitalists will seek representation in Madrid for the first time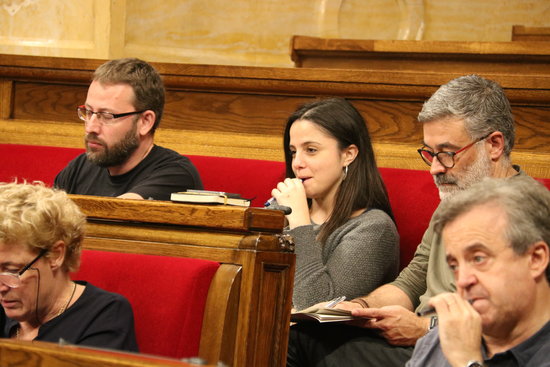 Catalonia will have at least three pro-independence parties running in the upcoming Spanish general election after far-left CUP surprisingly announced on Saturday that it would seek representation in Madrid.
"We're living moments of political exceptionality, and CUP has decided to take a step forward in favor of amnesty, self-determination, and the recognition of all rights," said Mireia Vehí, a spokesperson for the party.
For years, CUP refused to run in general elections claiming that it did not recognize the legitimacy of Spanish institutions.
CUP (the Catalan acronym for Candidature of Popular Unity) is an assembly-based party with a hardline approach to independence. After years of political representation at the local level, they entered the Catalan parliament in 2012 and became mainstream.