Pressure rises on Parliament to appoint Socialist leader to Senate
Catalan parties urged to grant Miquel Iceta seat he needs to become speaker of Spain's upper house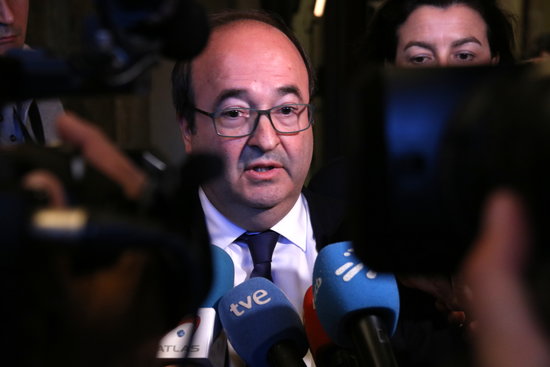 Clearing the way for the head of the Catalan Socialist party (PSC), Miquel Iceta, to become president of the Spanish Senate will create an "opportunity" for dialogue and will strengthen Catalonia's self-government, argues a manifesto signed by leading left-leaning figures.
Iceta has been nominated by acting Spanish president, Pedro Sánchez, to lead Spain's upper house, but in order to take up the speaker's position he must first be appointed a senator by the Catalan Parliament, which is due to vote on the issue on Thursday.
A process that would normally be a formality has become something of a bone of contention, as the pro-independence parties in Parliament drag their feet in backing Iceta's appointment, due to his opposition to Catalan self-determination.