Police arrest two CUP party councilors over refusal to testify
Officers take the Reus local officials to police station to await Thursday morning court appearance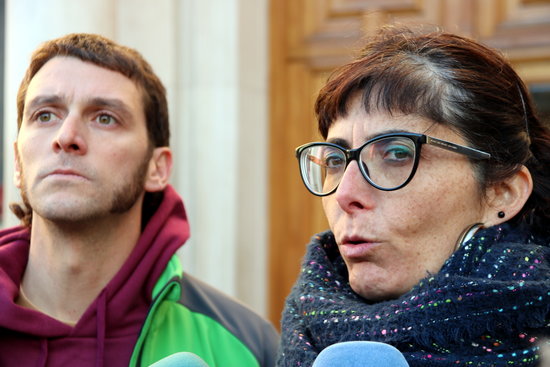 Catalan police arrested two Reus town councilors on Wednesday, the CUP party members Oriol Ciurana and Marta Llorens. According to the Mossos d'Esquadra police, the councilors were arrested for failing to appear in court to testify over their part in the independence referendum on October 1.
Officers in plain clothes arrived at the Reus town hall at around 12.30pm, identified and arrested the local councilors and left via a back door, say CUP party sources. The councilors were taken to the Mossos police station in Reus, where they will stay until they appear in court on Thursday at 9am.
"We remain standing, happy and defiant" says CUP
The councilors have been charged with inciting hatred against Spanish police after state security forces used violence to crack down on voters in the referendum. "We remain standing, happy and defiant in the face of state repression. The streets will always be ours," tweeted the Reus CUP party on Wednesday.
At the same time that the arrests were taking place, a local pressure group in the town hall square was protesting the imprisonment of Catalan officials. The CUP party has also announced new protests in support of the two councilors via its social media.