PODCAST: So long, sedition – What will criminal code reform mean for Catalan and Spanish politics?
Changes to law could see formerly jailed pro-independence leaders re-enter public office and exiled leaders return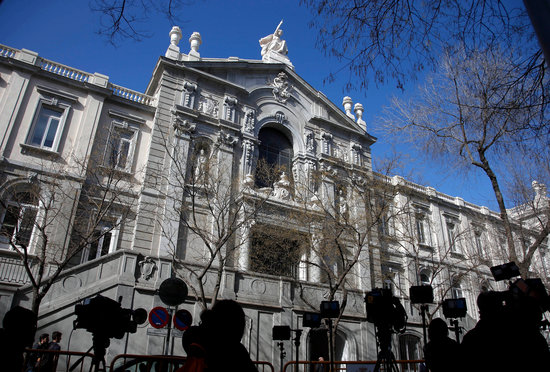 In 2019, nine Catalan pro-independence leaders were found guilty of sedition for their roles in the independence push of 2017. Now, Spanish prime minister Pedro Sánchez has announced that the crime of sedition will be struck from the penal code – a decision set to have a huge impact on Catalan and Spanish politics.
Press play below to listen or subscribe on Apple Podcasts, Google Podcasts or Spotify.
Could those convicted politicians – subsequently pardoned but still barred from holding public office - make a return to frontline politics?
And could those in exile – including former president Carles Puigdemont – be extradited, or even return voluntarily?
Lorcan Doherty is joined by Gerard Escaich Folch and Cillian Shields, with analysis from Jordi Nieva, professor of procedural law at the University of Barcelona.
This week's Catalan phrase is 'canviar de camisa'. Literally 'to change shirt', it means to change to change your beliefs.
Get in touch with the podcast team: fillingthesink@acn.cat
Listen to more episodes of Filling the Sink below or find out more here.