Parties rush to choose candidates for snap general election
President Aragonès to meet ERC, Junts, CUP and Comuns on Wednesday to explore possible pacts for July 23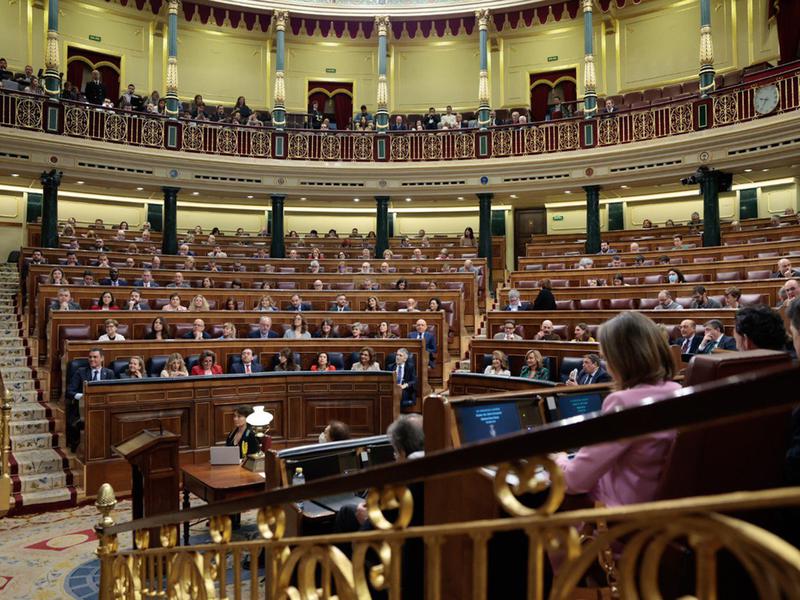 Political parties in Catalonia are hurrying to choose their candidates and make preparations for the snap general election on July 23, called by Spanish prime minister Pedro Sánchez on Monday, less than 24 hours after voting had closed in local elections.
Esquerra Republicana (ERC) leader Oriol Junqueras confirmed on Monday that their spokesperson in Congress, Gabriel Rufián, would be the number one candidate on the left-wing, pro-independence party's electoral list.
"He is the best possible candidate to defend Catalonia and its interests in Madrid," Junqueras said.
Two names have thrown their hat into the ring for Junts, the other main pro-independence party: Míriam Nogueras, the party's current spokesperson in Congress, and former Catalan economy minister Jaume Giró.
Party members will have an internal vote to choose their top candidate.
A tweet from Carles Puigdemont saying that Junts were ready for the elections accompanied by a photo of Nogueras did not necessarily mean the former Catalan president was offering her his "explicit support," Giró told RAC1 radio.
Giró is considered to be more moderate, similar to Xavier Trias who triumphed in the local elections in Barcelona, with Nogueras viewed as more hardline, meaning the two wings of the party will be vying for the position.
The Socialists are yet to decide on who will lead their candidacy. At a press conference on Monday, Salvador Illa, who leads the party in the Catalan parliament, said he was not in a position to make any announcement, but did not rule out the possibility of Meritxell Batet, the current Congress speaker, standing again.
Ada Colau, the mayor of Barcelona who slipped to third place in Sunday's local elections, has effectively ruled herself out from standing in the general election for En Comú Podem (ECP).
She said she would help with the creation of progressive pacts "from the city of Barcelona," rather than Congress in Madrid.
The conservative People's Party (PP) and far-right Vox have yet to confirm their top candidates.
Right-wing unionist party Ciudadanos will not be running in July's general election, following their poor results in the local elections.
Far-left pro-independence CUP are yet to decide whether they will put forward candidates.
President to meet parties to discuss pacts
President Aragonès had meetings with ERC (his party), Junts, En Comú Podem and CUP on Wednesday to explore the possibility of a united front in the elections, "to defend Catalonia," against a presumed PP-Vox government in Madrid.
"The right and far-right administration that will take over the Spanish government represents an attack against basic standards and Catalonia's consent," he said in a speech on Tuesday.
While ERC, Junts and CUP are pro-independence, ECP are agnostic on the issue, but supportive of self-determination.
"The united deal for the Spanish elections will be taking into account that the pro-independence movement is strong because of its diversity and plural opinions, therefore there will be respect for the opinions of the others," Aragonès said in parliament on Wednesday.
Aragonès will meet with representatives from PDeCAT, a minor pro-independence party, on Monday morning, even though it was first scheduled for Thursday.
It's not clear at this stage what form a united front would take.
One option is that parties combine their candidates on a single electoral list. Alternatively, parties could present separate lists but somehow form a single parliamentary group in Congress. Or an agreement could be less formal, with parties simply agreeing on shared policies in their manifestos, for example.
Work together
During the evening, Pere Aragonès asked for political parties to work together to find "the specific collaboration formulas, but focused on the long term and ahead of the July 23 elections," as he said.
Meanwhile, Junts per Catalunya will continue to work to make "possible" a "pro-independence united front," as Junts president Laura Borràs said after meeting with the Catalan president, and with Jordi Turull and Albert Batet, secretary general and spokesperson of Junts, respectively.
At the meeting, no options were rejected, not even their request for a joint candidacy, as for the party now is the "opportunity" to rebuild the trust between parties in favor of Catalonia's self-determination.
On the other hand, the far-left CUP party has already warned that "no solutions can be found in a month an a half of what has been broken for two years," MP Eulàlia Reguant said after meeting with Aragonès during an hour in the Parliament.