Ciudadanos confirm they will not run in July general election
Liberal party has suffered poor election results since reaching peak as strongest unionist voice during Catalan independence push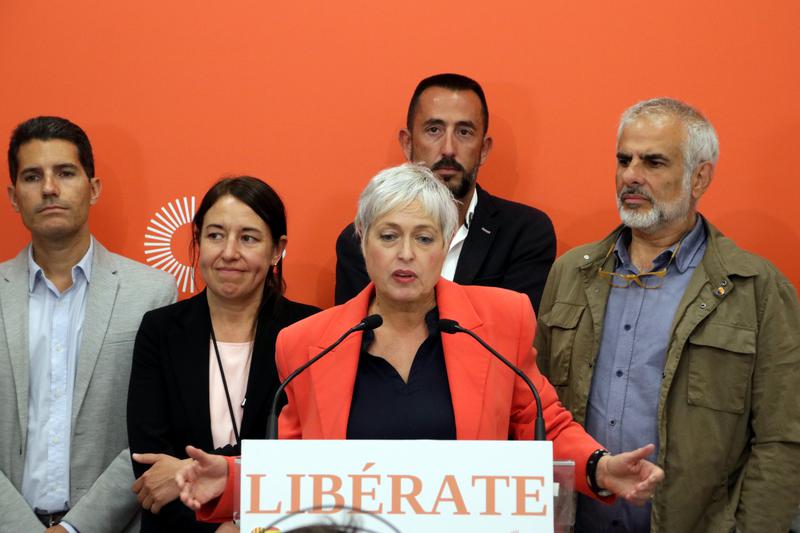 Ciudadanos (Cs) have announced they will not run any candidacy in the upcoming Spanish general election, following the poor results obtained in the local elections this week.
In Barcelona, the liberal party lost all their council seats in the 2023 municipal election.
The party's national committee took the decision after holding an emergency meeting on Tuesday after the general election was announced.
The poor results and the decision not to run in the general election will mean the party will have very little representation across regional parliaments and councils in Spain, nor will it in the Congress.
"The message of the elections has been very clear. We do not have enough support as a decisive political force, party general secretary Adrián Vázquez said in a press conference. "Spaniards do not see us as a transformative political alternative."
Vázquez views the July election as a referendum on Pedro Sánchez as Prime Minister, and, faced with this scenario, party leaders consider that "today there is no electoral space" for Ciudadanos as they have not offered an "attractive enough" proposition.
However, the general secretary has rejected the possibility of disbanding the party and said that Ciudadanos will be "rearmed" because "there is political space for liberal ideas."
In July, Cs will organize a "national meeting" to reorganize the party. "We will be waiting to be decisive again," Vázquez stressed.
History of Ciudadanos
The 2006 Catalan election was the first vote that Ciudadanos stood in, led by party founder Albert Rivera.
The party came to become the largest unionist voice in Catalonia during the peak of the independence push, winning more seats than any other party in the December 2017 election with 36, yet the coalition of pro-independence forces combined held a majority in the chamber.
Following this peak for Ciudadanos, the party suffered poor election results. The November 2019 general election in Spain saw the party drop 47 seats to holding just ten, while in the February 2021 Catalan election, they managed to win just six seats, down by 30.