Parliament speaker calls for 'unity' and 'calm' after Puigdemont's detention
Roger Torrent says "Spain is attacking the heart of democracy"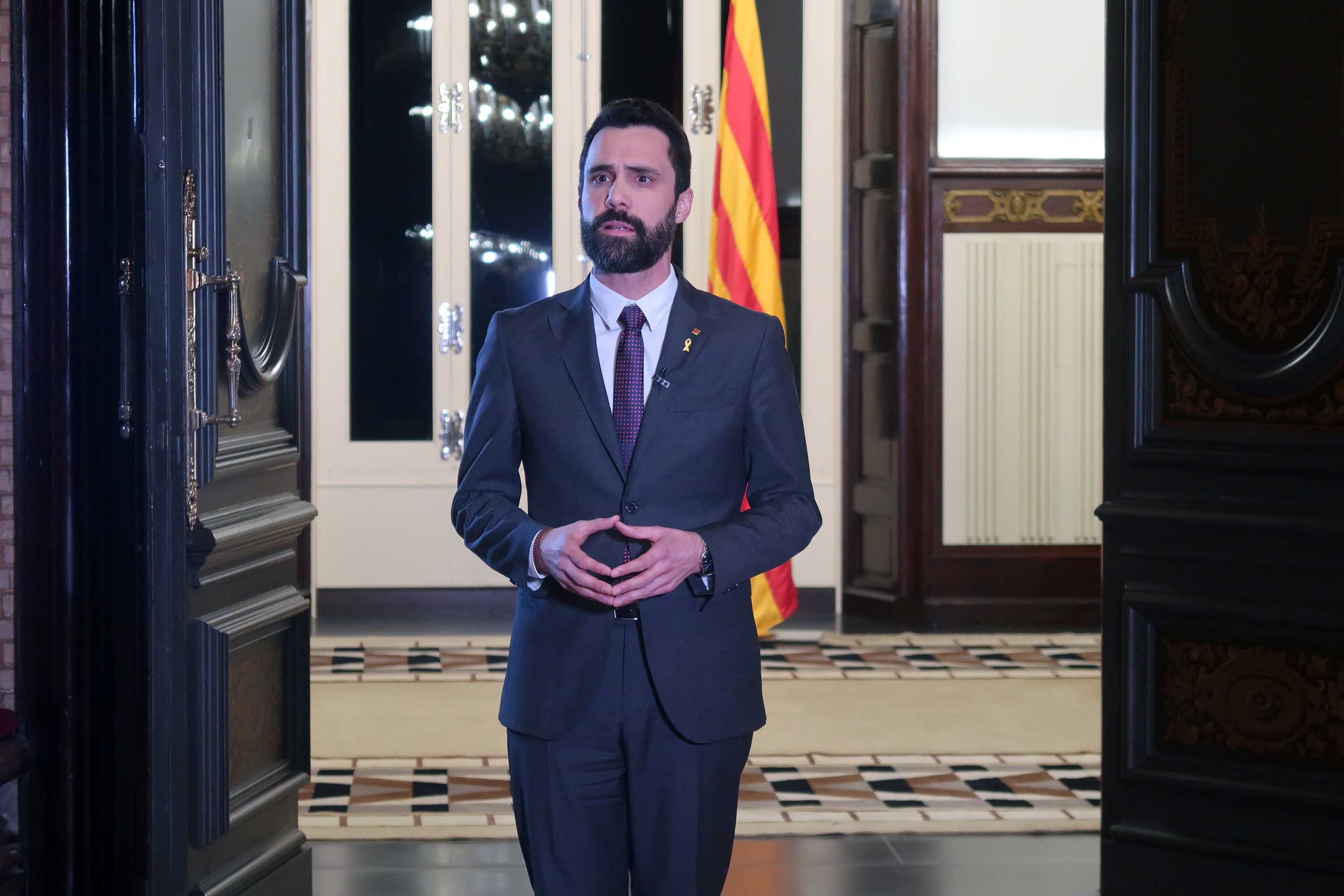 Parliament speaker Roger Torrent urged "calm" and "unity" in an unusual televised institutional speech, following the detention of Catalan leader Carles Puigdemont. Torrent stressed the need to create a "common front" to defend "rights and freedom" in Catalonia, and announced that on Monday he would initiate a round of contact with political parties and social agents to create a "unitary response" to the current situation.
Torrent said that by arresting Catalan politicians and forcing others into "exile," Spain is writing "the darkest chapters of its democracy" and putting at "risk" basic European values. "Spain is attacking the heart of democracy," he said.
The Catalan parliament speaker said that the current situation requires a "political solution, not a judicial one." "It's time for politics, we have always said it, and now more than ever," he added, stating that the "exceptional" times in Catalonia require "an answer up to the task". Democracy should prevail before any other interest," he said.
Torrent's speech came after thousands of citizens took to the streets to protest against the imprisonment in Germany of Catalan leader Carles Puigdemont. At least four people have been arrested and there are up to 60 injured after a riot police intervened to dissolve the protests in the cities of Barcelona and Lleida.