Parliament set to 'fast-track' referendum law
Spanish government vows to challenge reform allowing single reading of bills in court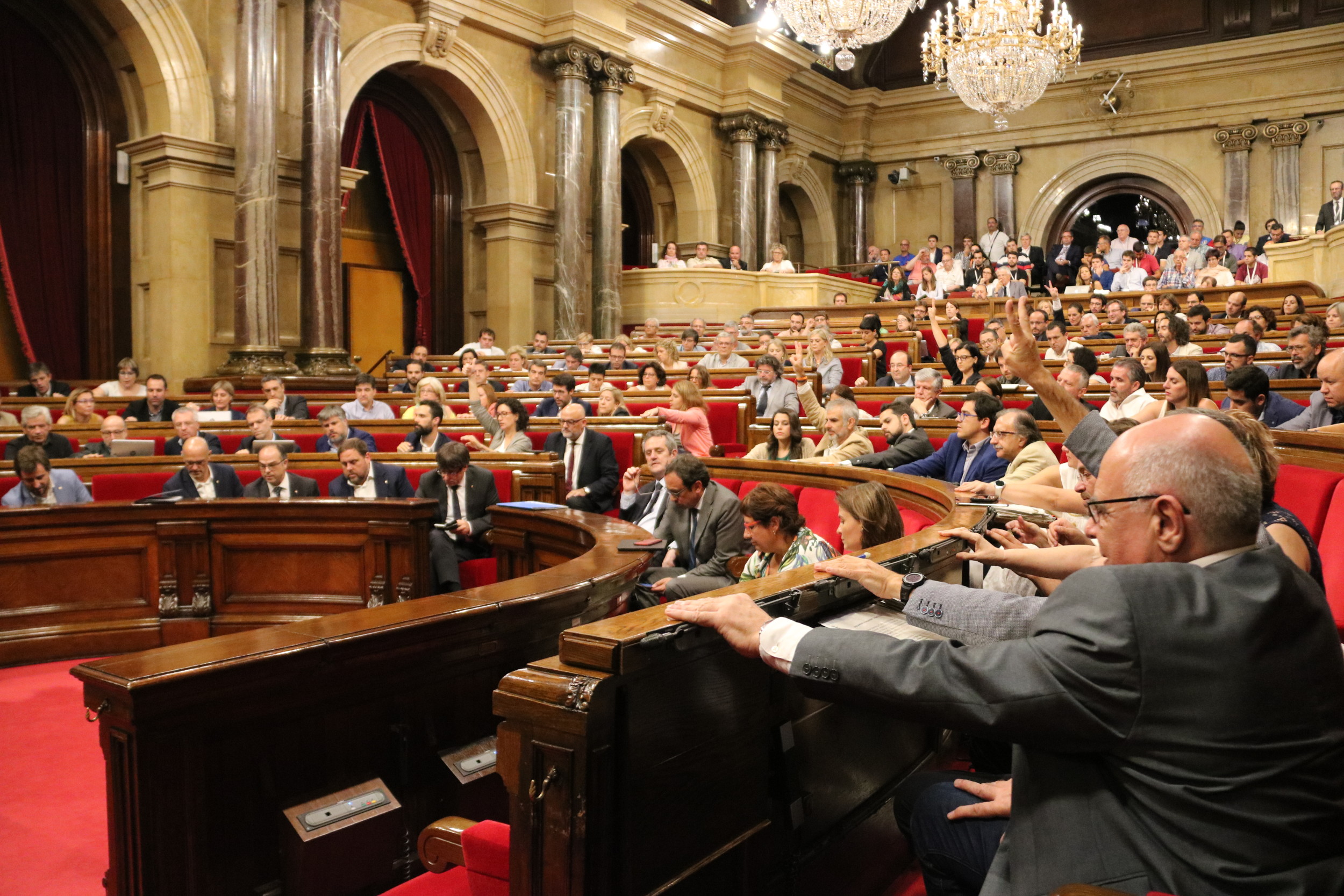 The Catalan Parliament passed a reform on Wednesday that allows laws to be approved after a single reading. The amendment to the chamber regulation could help to 'fast-track' the legislation for the October 1 referendum, as well as the so-called transition laws, which set the scenarios to be followed in the case of a 'yes' victory.
The reform had the support of the governing Junts pel Sí (Together for Yes) coalition and the radical left-wing CUP party. All opposition parties voted against it, warning that the new regulation should not be used to pass referendum-related laws, as this would be against the Spanish Constitution. "It is absolutely constitutional," said Junts pel Sí MP, Roger Torrent, who accused opposition parties of having a "fear of Catalans voting." "Be brave and admit that you are actually afraid of democracy," he added.
From the CUP, a radical left-wing party that gives parliamentary support to the government, MP Anna Gabriel said that the changes are appropriate, especially as they could help Catalonia "to achieve self-determination".
Representatives from liberal C's, the socialists (PSC), the left CSQP and the conservatives (PP) accused the pro-independence parties of "marginalizing" the opposition and turning the Catalan Parliament into a "populist assembly". "This will further diminish the democratic legitimacy of the referendum law," warned CSQP spokesman, Joan Coscubiela, whose party argues that a referendum should only be called in agreement with the Spanish government.
The plenary session, the last before the summer recess, was actually quite tense. The spokesman of the People's Party in Catalonia, Xavier García Albiol, compared the Catalan Government with the USSR and said that while the Soviets sent their opponents to "Siberia", Puigdemont "sends them home". García-Albiol was referring to the recent cabinet shake-up carried out by the Catalan president. Meanwhile, the president of the Junts pel Sí parliamentary group, Lluís Corominas, accused García-Albiol of "insulting" the Catalan government and reminded him that the president has the "legitimacy" to make "all the changes" he wants in his government. Ministers quit some weeks ago amid doubts about the referendum.
Spain's reaction
Just after the Catalan Parliament passed the reform on Wednesday the Spanish government announced that it is going to challenge it in court. Madrid asked the State Council and the State Attorney to elaborate an opinion on the Catalan Parliament's reform of the chamber regulation. The State Council will meet this Thursday to discuss it. Next step, according to sources at the Ministry of Justice, is for them to endorse a judicial complaint and take the reform to the Constitutional Court on Friday.