Parliament rejects construction of sea runway at Barcelona Airport
Most parties against infrastructure as potential expansion remains contentious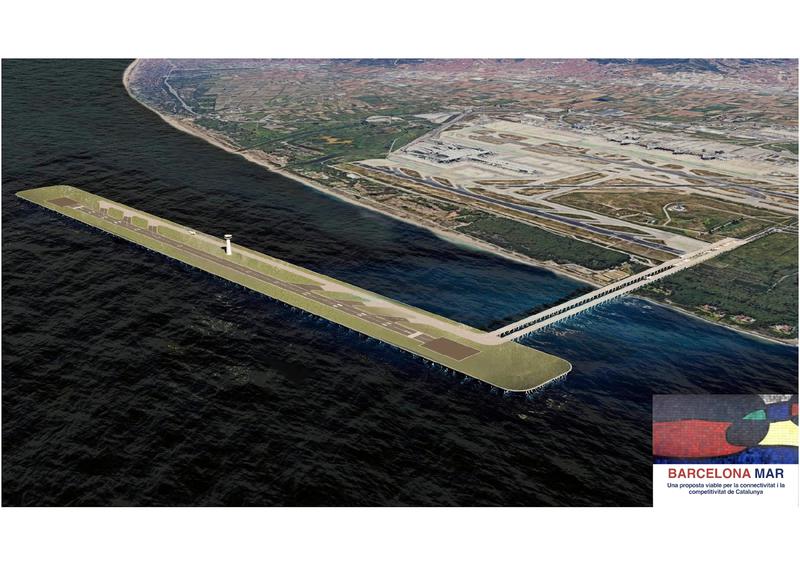 The Catalan parliament voted in favor of a motion on Thursday put forward by anti-austerity En Comú Podem against building a sea runway at Barcelona's El Prat airport.
All parties rejected the project except for pro-independence Junts, the conservative People's Party, and liberal Ciudadanos, who abstained.
When the idea to build a 3,400-meter-long runway, one nautical mile out to sea, was floated in early February by a private consultancy firm, government sources initially told the Catalan News Agency (ACN) that all options must be studied.
But expanding the Barcelona airport, whether with a sea runway or an additional land one, has long been a point of contention in the Catalan capital, with some favoring it for business reasons and others against it citing environmental and social concerns.
The mayor of El Prat, Lluís Mijoler, lambasted the idea of a sea runway as "completely absurd" and "absolutely unfeasible" when it was first reported by La Vanguardia newspaper.
Ada Colau, the mayor of Barcelona, and like Mijoler a member of the left-wing, anti-austerity En Comú Podem, said the idea would be "very expensive" and "goes against good management and common sense."
And while at the time Junts general secretary Jordi Turull said the proposal was "out of place and out of step," and environmentally damaging, his party abstained in Parliament on Thursday.
Airport 'modernization'
One of the points of the 2023 budget agreement between the ruling Esquerra party and the Socialists in the opposition is to "modernize" the Barcelona airport, but it does not specify what form this will take.
The parties also agreed to set up a technical commission between the Catalan and Spanish governments to address the future of the airport, with the aim of "transforming" it into an international hub.
The Catalan executive insists that this agreement will be fulfilled and technical studies will be undertaken for all the various options.