Parliament bureau to reform system that paid retired public servants up to €150,000 annually
Ara report triggers change after around €1.7 m spent on "age license" fees every year since 2008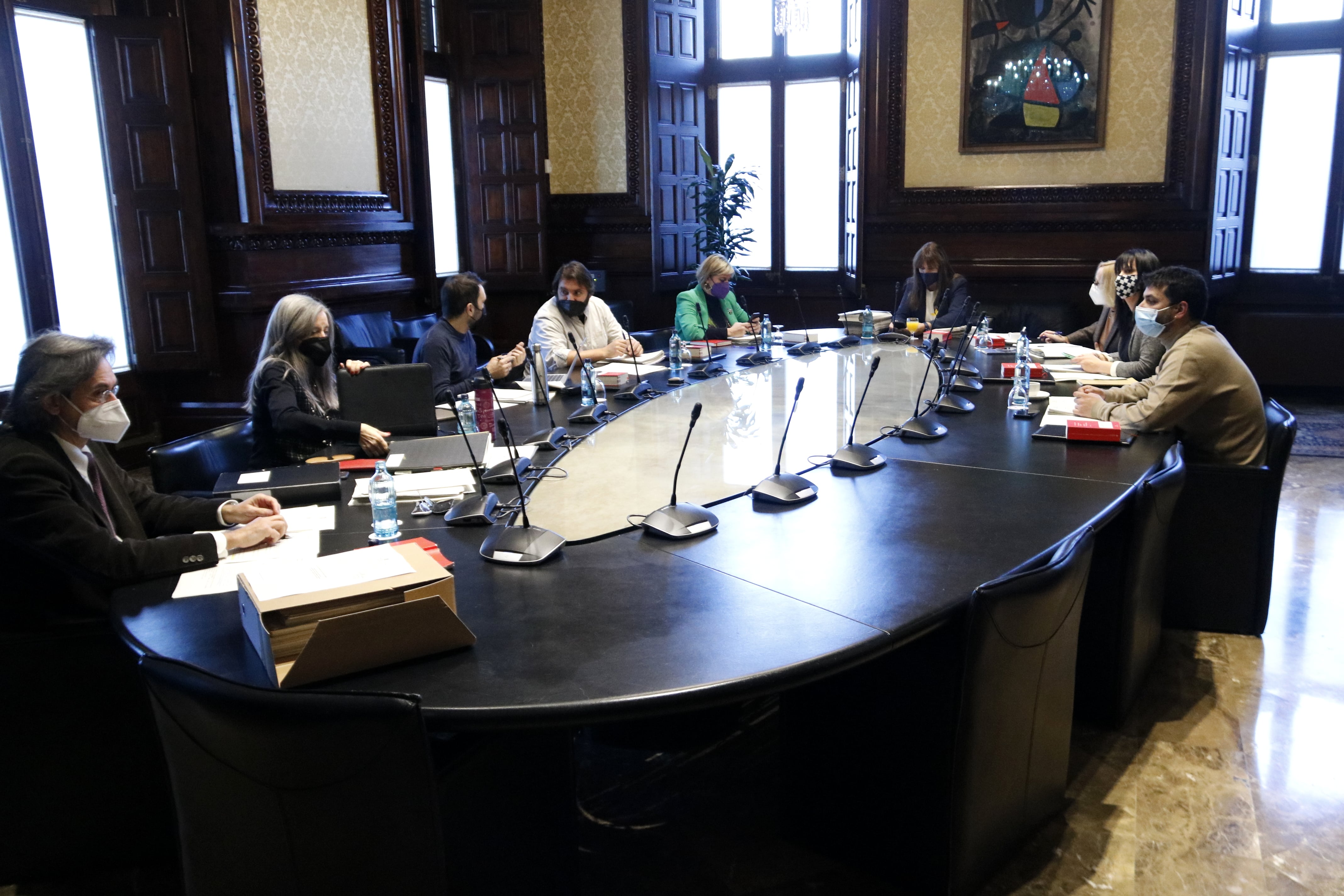 The Catalan parliament bureau has agreed to reform the "age license" system that paid around 20 retired public servants over the age of 60 and with 15 years or more of experience up to €150,000 annually.
These changes, first reported by the Nació Digital media outlet on Tuesday morning, were triggered by an Ara newspaper report published on Monday that revealed that around €1.7 m were spent every year since 2008. Several former secretaries earned more than €10,000 per month, while those with lower salaries, such as attendants, received €3,800 per month — the equivalent of €56,000 to €150,000 gross per year.
On Monday, after the Ara report was made public, parliament speaker Laura Borràs told public broadcaster TV3 that the situation had been "solved" following a modification to the "age license" system in December that meant that those who applied for it would either carry on working fewer hours or stop working altogether and earn less money three years before finally fully retiring rather than five.
Following the negative reaction to Ara's revelations, however, the parliament bureau has been forced to backtrack and will have to renegotiate an agreement with the employees in question.
But as the "age license" system had been previously agreed on with employees, the bureau does not have the authority to unilaterally get rid of it, although it hopes to reach a new agreement this year.
And while it seems unlikely that any new agreement will stop former workers who currently earn money under this system from earning any more, it remains to be seen how it will impact those who have applied to benefit from it. The parliament bureau has, nonetheless, asked the secretary general and legal services to issue a report on whether the applications that are still being processed can be disregarded.
Spending sparks wave of criticism
Criticism of the "age license" system continued on Tuesday for the second day in a row.
"The parliament bureau has to be transparent," the Socialist party's Alícia Romero said. "Information [on public servants' salaries] should be provided to political groups and to citizens."
The Socialist party knew of the existence of this system and the changes that were made in December, but not "certain information" relating to how many people benefited from it despite the fact that party member Assumpta Escarp is in charge of transparency in the chamber.
Jéssica Albiach, who heads anti-Austerity En Comú Podem, described the system as "not normal" and lamented that it took investigative reporting rather than "democratic conviction" to call for change.
And while on Monday president Pere Aragonès stressed the existence of a separation of powers in Catalonia and claimed the government was not responsible for the Parliament's "age license," it did little to stop the condemnation from other parties.
The head of the People's Party in Catalonia, Alejandro Fernández, said speaker Borràs's remarks on Monday were "insufficient" and said his party would request information demonstrating that the "anomaly" had been resolved.
Meanwhile, Ernest Benach, who was the parliament speaker when "age licenses" came into effect in 2008, argued that the political landscape had changed greatly since then and that those who approved the measure would probably not make the same decision today.