Ousted Catalan president requests ban from office to be lifted while court rules on appeal
Torra asks High Court to suspend conviction pending Constitutional Court's final say on his case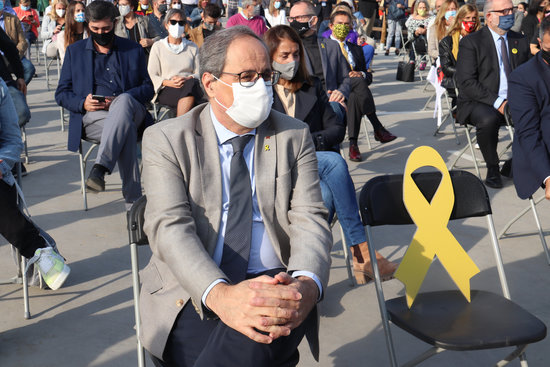 Quim Torra, ousted as Catalan president this week, has requested the Catalan High Court to put his ban from public office on hold while Spain's Constitutional Court rules on his appeal.
Torra was convicted of the crime of disobedience for defying orders to withdraw yellow ribbons and other signs in solidarity with Catalonia's jailed and exiled pro-independence leaders from the government headquarters during an election period in 2019.
On Monday, Spain's Supreme Court upheld the verdict and its punishment: a 1.5-year ban from public office, which forced him to abandon his post as president and will all but certainly lead to a snap election in the coming months.
While Torra has shown little faith in the outcome of his appeal to the Constitutional Court, he acknowledges that it is a necessary step before taking the case to the European Court of Human Rights, "the only place where the independence movement finds justice," he said.