New poll: 46.7% of Catalans in support of independence, 44.9% against
Left-wing pro-independence ERC would win an election, surpassing its coalition partner JxCat and unionist Cs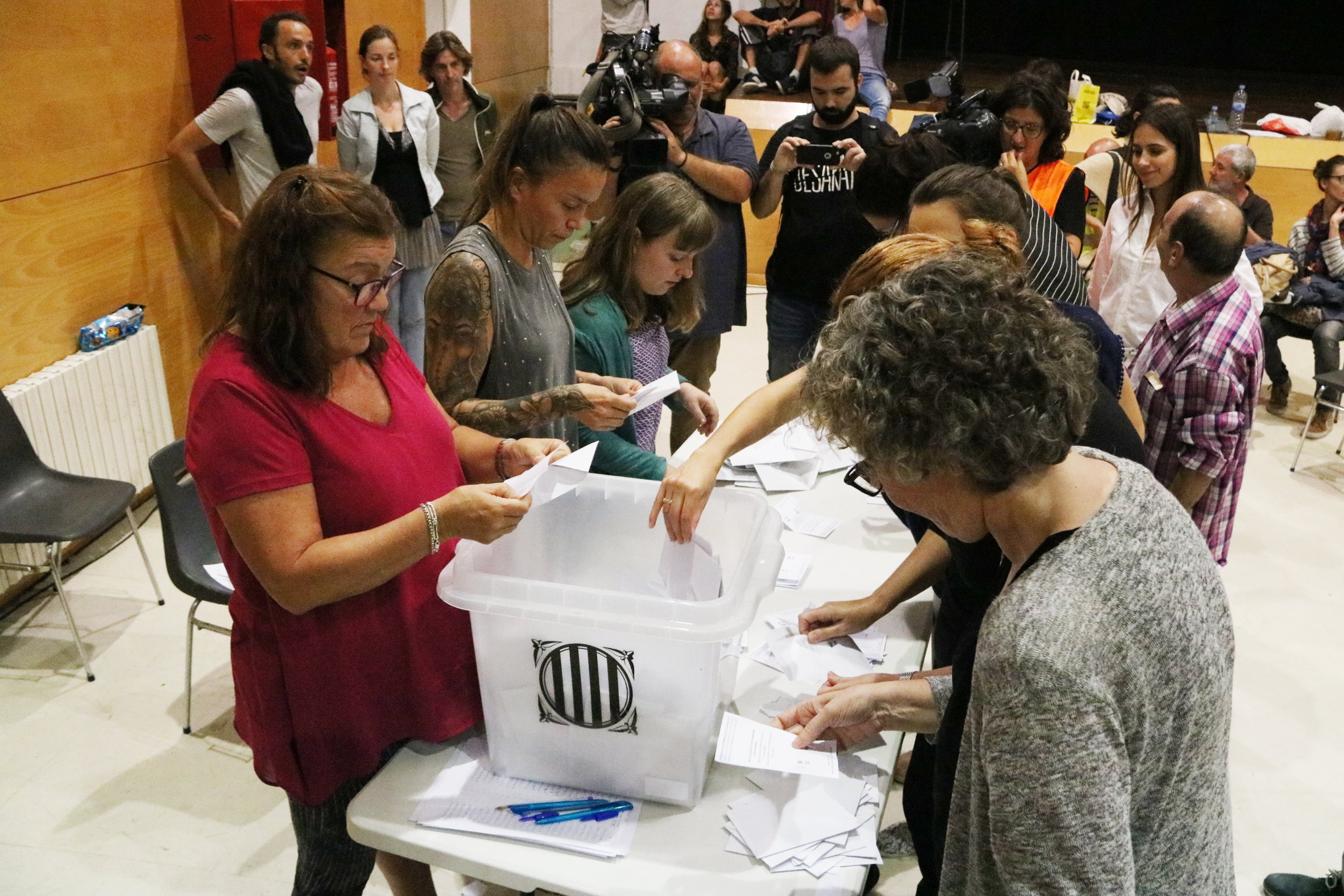 The results are neck and neck. A new poll on Catalonia's support for independence shows citizens are divided on the issue, with 'yes' voters slightly ahead: 46.7% of Catalans are in favor of independence, while 44.9% are against it.
The poll, published on Wednesday by the Center for Opinion Studies (CEO) also shows that pro-independence parties would maintain their majority in Parliament if a new election were to be celebrated.
According to the survey's most conservative estimates, pro-independence parties would keep their current majority of 70 seats out of 135, but the number of pro-independence MPs could increase up to six extra seats.
Left-wing pro-independence Esquerra Republicana (ERC) would win the election, securing between 35 and 37 seats, between three and five more than in last December's vote.
Unionist Ciutadans (Cs), led by Inés Arrimadas, would be dethroned as the biggest party in Parliament, losing between six and seven seats and getting around 29 or 30 MPs.
Pro-independence Junts per Catalunya (JxCat), the party led by former Catalan president Carles Puigdemont, would get between 27 and 29 seats, fewer than its current 34.
The Socialists, led by Miquel Iceta, would benefit from the election of Pedro Sánchez as Spanish president, increasing their number of seats from 17 to up between 19 to 21.
Far-left CUP, the smallest pro-independence party in the chamber, would also increase its number of seats from 4 to up to 10.
Catalunya en Comú Podem, a left-wing coalition standing in between blocs, could also gain some extra seats to its 8 MPs.
The People's Party, formerly the ruling party in Spain until being ousted by a motion of no confidence by the Socialists, would keep its 4 seats in parliament.