New phase of political calm 'fundamental' for Barcelona says former Spanish president
José Luis Rodríguez Zapatero acclaims city as a world leader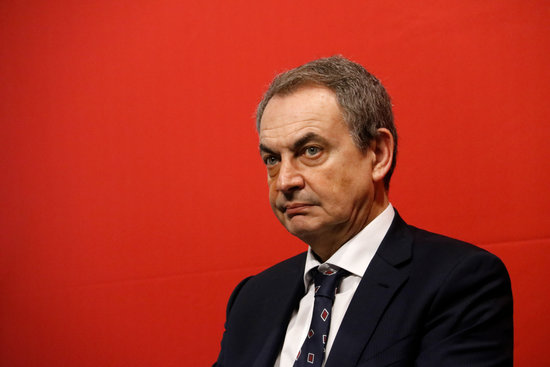 The former president of Spain, José Luis Rodríguez Zapatero says a new period of political and social calm is "fundamental" for Barcelona, and Catalan society.
"Calm to get things done, for Barcelona and Catalonia to regain their leadership, calm." he said.
He urged the city that now was the moment to recover what he called the time lost over the past decade, "a result of the independence push in Catalonia and the People's Party governing Spain."
The ex-president was speaking at an event at the Catalan Socialist Party's headquarters, along with José Montilla, former Catalan president, and Jaume Collboni, deputy mayor of Barcelona City Council.
They praised Barcelona as a world leader, in cultural, scientific, and technological terms. Zapatero cited the fact that the Mobile World Congress ended up choosing Barcelona despite competing with cities like New York as an example of the city's standing, and also highlighted that Catalan universities are highly regarded in the world rankings.