Motion on independence 'mysteriously changed' when officially published, warns Cs
"Some words have been deleted to soften the personal responsibilities that may arise," says spokesman of main unionist party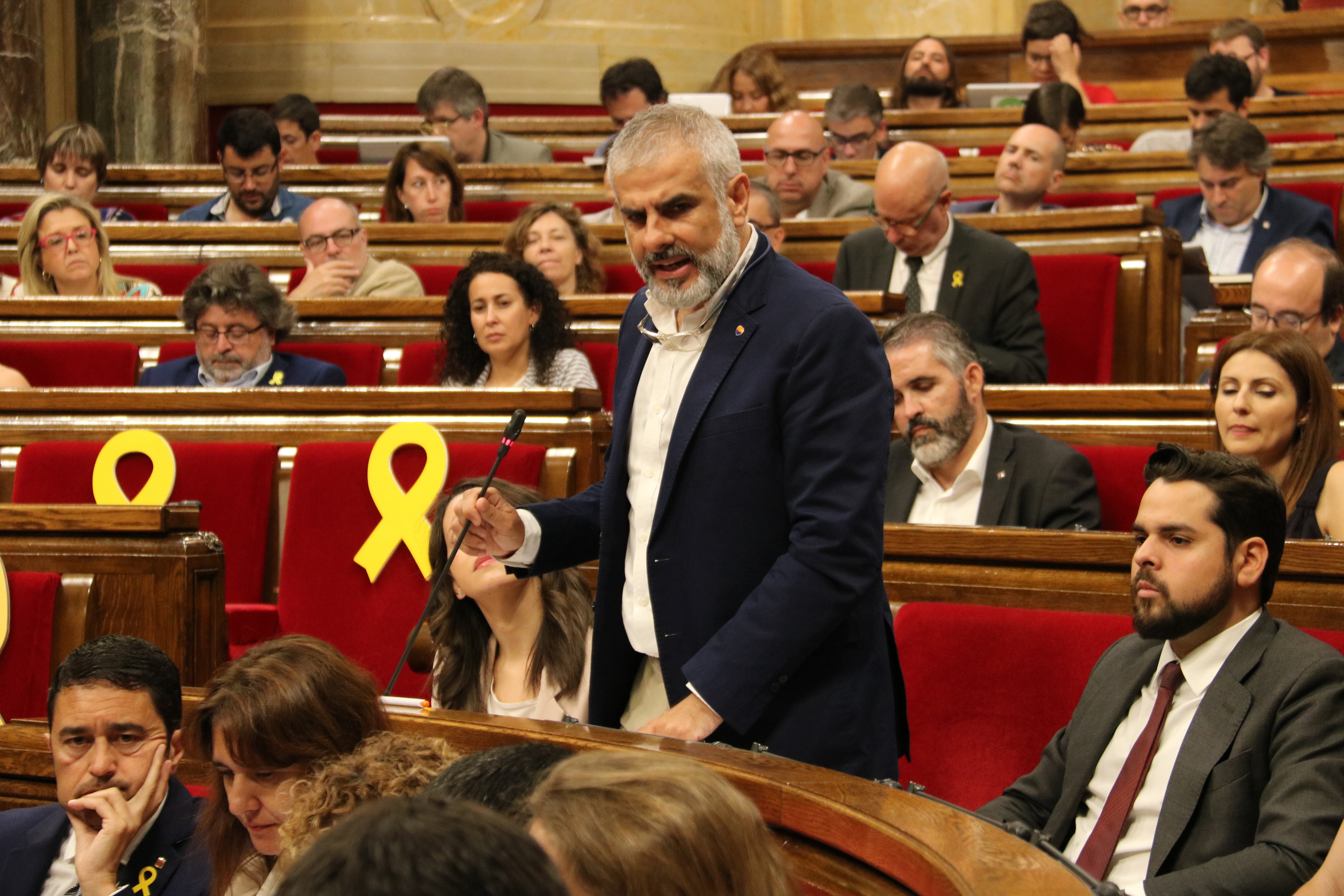 The motion reaffirming a previous resolution on independence that was passed in the Catalan parliament on Tuesday "has mysteriously changed," as published in the official parliament gazette, says the unionist Ciutadans party (Cs). According to Cs spokesman, Carlos Carrizosa, the published text of the motion reiterating the political objectives of a 2015 resolution in support of independence has been redacted in places and modified so as to "reduce its intensity."
The spokesman said the alleged changes came to light as Cs prepares a lawsuit against the Catalan parliament president, Roger Torrent, and the parliament bureau members from the pro-independence JXCat and ERC parties, for allowing a vote on the motion.
"Some words have been deleted to soften the personal responsibilities that may arise," said Carrizosa, who added: "Given the seriousness, this is something unprecedented, and we demand explanations from the parliamentary service."
However, sources in the chamber insist that the usual criteria for linguistic correction were applied to the text of the motion, and that any reordering of its points is common in order to aid understanding of the final version.
Cs intends to refer the case to the public prosecutor on the suspicion that allowing the vote on the motion to go ahead "disobeyed the resolutions of the Constitutional Court." After the initial resolution launching the independence bid was passed in 2015, Spain's Constitutional Court annulled it after it a legal challenge from the Spanish government.