Monarchy or Republic? Spanish king questioned as universities hold symbolic votes
Catalan students organize unofficial referendums after thousands cast ballots in Madrid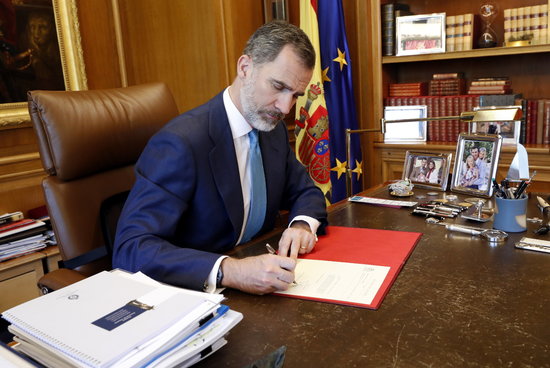 As the Spanish Constitution celebrates its 40th anniversary, thousands of students are taking part in unofficial votes to have their say on what was not open for discussion in the referendum on December 6, 1978: should Spain be a monarchy or a republic?
Students at UB and UPF, two of Barcelona's main universities, held symbolic votes on Tuesday, following an initiative that originated in Madrid's Autonomous University (UAM). Students at Catalonia's UPC will have their say on Wednesday.
Around a million people—including students, professors, lecturers and non-teaching staff—are summoned to take part in the unofficial votes, which have been called by students in more than half of Spain's 50 public universities.