MEPs disobey by speaking Catalan in EU Parliament
During his campaign to become President of the EU Parliament, Tajani promised to promote the use of the Catalan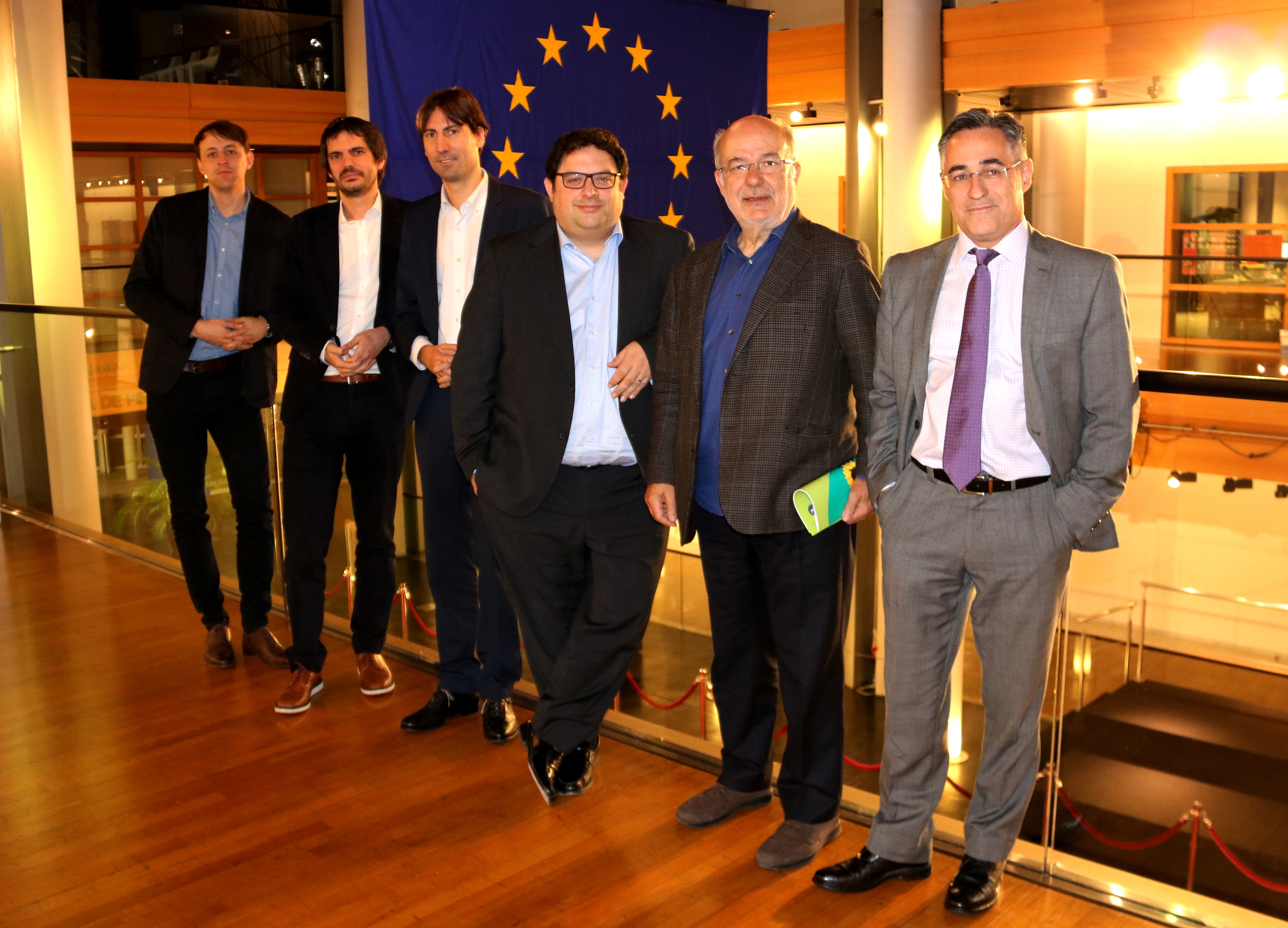 Strasbourg.- The Catalan language has been spoken in the European Parliament for the first time. Catalan MEP, Francesc Gambús, was the first to disobey the President of the EU Parliament, Antonio Tajani, by speaking Catalan to commemorate the 25th anniversary of the European Charter for Regional or Minority Languages (ECRML). Then, Catalan MEPs from left-wing pro-independence ERC and liberal Catalan European Democratic Party (PDeCAT) followed his example. This protest comes after Tajani vetoed the petition of the European Parliament's Intergroup for Minorities to allow the use of non-official languages on June 12th, as an "exceptional" measure to commemorate the 25th anniversary of the Charter. The petition was not only rejected but the EU Parliament VP Pavel Telicka also warned at the beginning of the session that it was "forbidden" to use any non-official language during the plenary.
"I know that somebody has suggested the possibility of speaking in their own language which is beyond the scope of the EU's official languages. It is not possible and therefore we will continue using the EU's official languages," warned Pavel Telicka, one of the vice presidents of the Eurochamber, this Monday at the beginning of the plenary session.
Catalan MEP Frances Gambús ignored the warning and spoke in Catalan. After being interrupted twice, he was asked whether he was speaking in Catalan before. "I'm afraid I have to apply what I previously said, Tajani hasn't allowed that," Telicka insisted.
"I understand that the regulation doesn't prevent me from using another language, it simply says that it is not going to be translated," said Gambús, in defense of his right to speak his "mother tongue".
The initiative to allow the use of Catalan, promoted by ERC MEP, Josep Maria Terricabras, received the support of Tajani's advisor for citizenship and languages, Markus Warasin. However, it was finally rejected by his cabinet chief, the Spaniard Diego Canga. However, given Gambús' resistance to changing languages, Telicka allowed him to proceed. Then, since the regulations did not expressly forbid it, he allowed the other MEPs to use other languages that do not have official status in the EU Parliament.