MEPs call on EU to investigate leaked emails by Spanish judges
Letter asks about impartiality of Spain's justice system after messages emerge referring to independence supporters as "vermin" and "Nazis"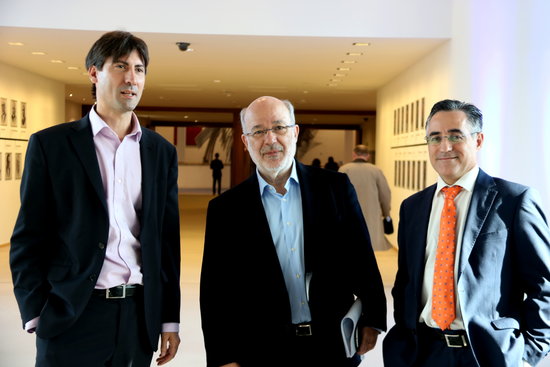 A group of 15 MEPs have sent written questions to the European Commission (EC) about leaked emails passed between Spanish judges that denigrate the Catalan independence movement.
The letter, which Catalan MEP Ramon Tremosa posted on his Twitter account on Thursday, asks the EC to open an investigation into the emails and to comment on judicial independence and impartiality in Spain.
Violation of judicial independence in #Spain:

15 MEPs send today a Written Question to the European Commission with the leaks of emails exchanges between Spain's judges against Catalan pro-independence leaders pic.twitter.com/T9quymO0Y4

— Ramon Tremosa 🎗🌹 (@ramontremosa) September 20, 2018
The letter quotes the emails as referring to the members of the Catalan independence movement as "rapists, sons of bitches, vermin, germs and Nazis."
In the letter, the MEPs suggest that the emails "undermine the principle of Rule of Law and judicial independence, violating Article 47 of the EU Charter of Fundamental Rights."
The three questions posed by the MEPs call on the EC to "open an investigation on the aforementioned facts," to "explain how these exchanges between Spanish judges are compatible with judicial independence and respect of the rule of law in Spain," and whether the EC believes impartiality can be "guaranteed in the trials against Catalan politicians and civil society leaders by the Spanish justice system."
According to the MEPs, Article 47 of the EU Charter of Fundamental Rights protects "the right to a fair trial, the presumption of innocence, right of defence, the principles of legality and proportionality."