Looking for alternatives: day 12 of the election campaign
With only 5 days to go until December 21, claws are out as parties try to convince voters that they are the right choice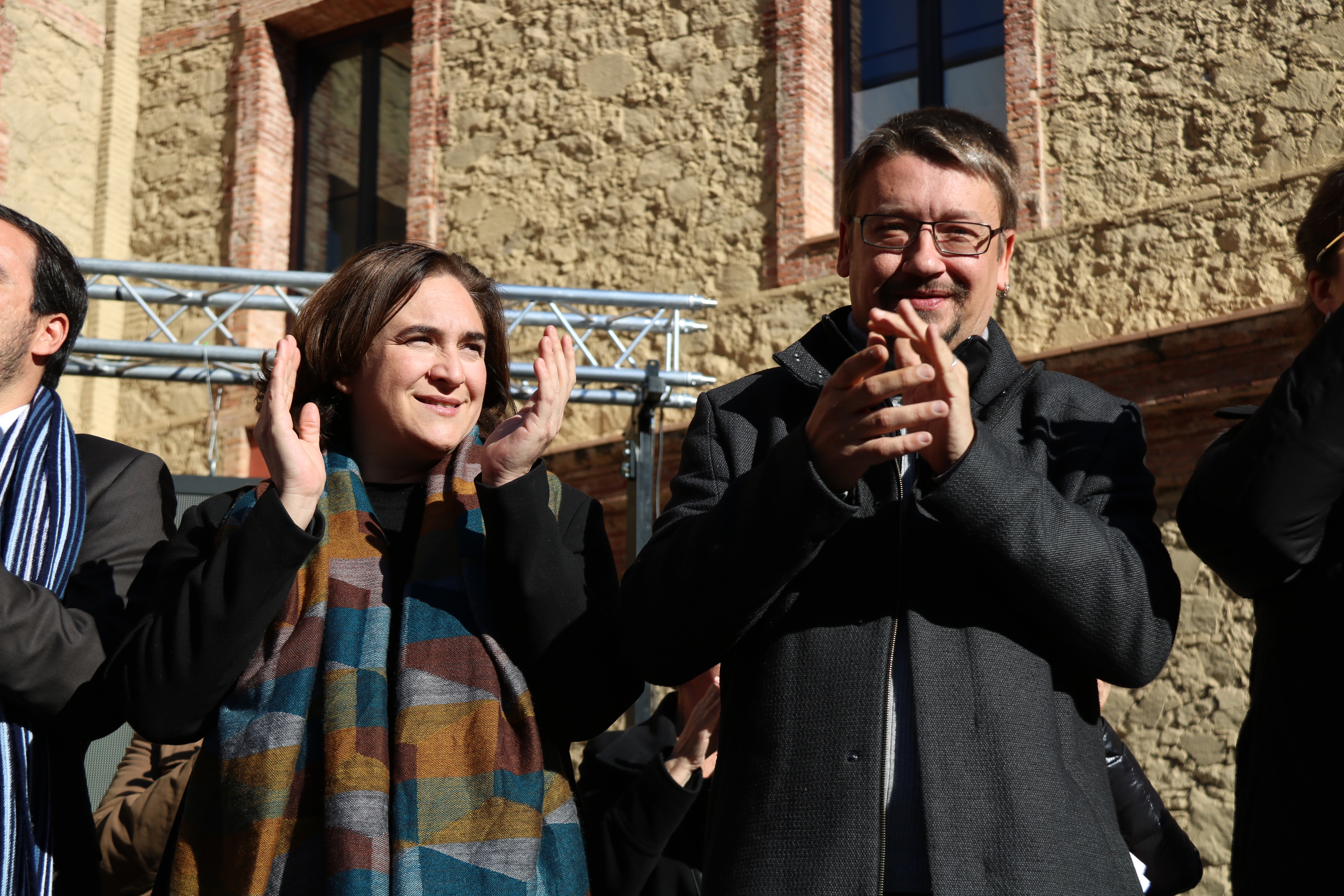 With only five days to go until December 21, the seven parties expected to get seats in the Catalan parliament are pitting themselves against each other, each one offering a solution to the current situation, as they try and convince voters why they are the right choice.
Social agendas were touched on, as was the ongoing independence debate and the suspension of Catalonia's self rule, with some parties seeing unity as the only way forward, while others remain steadfast in their goals of creating a free Catalan republic.
The Socialists: "The real alternative"
The Socialists leader, Miquel Iceta, claimed on Saturday that he is the only "real alternative" to pro-independence parties, as he tried to rally up support from the left directing his message at leftwing voters who want "neither independence nor a turn to the right." He also addressed the Catalan People's Party and Ciutadans, the other two anti-independence parties both vying for the unionist vote, both promising alternatives to the current situation."You can help change but you are not the change Catalonia needs," Iceta stated, referring to the Catalan school system, and echoing the Socialists' slogan: Solutions. Now Iceta.
Catalonia in Common: "The only alternative"
But Iceta was not the only one claiming to be the only solution. Indeed, the head of the list for Catalonia in Common, Xavier Domènech, called on left-wing voters to "free themselves" and stop voting "against themselves." Domènech asserted that his party is the "only alternative" to Carles Puigdemont and Together for Catalonia, stating that the independence roadmap has not led the country anywhere, and the unionists bring nothing new. Voting for Catalonia in Common, according to Domènech, is "the fairest thing to overcome the current situation as a country."
Unlike the Socialists, whose stance on independence is clear, given that the party was in favour of the application of Article 155, Catalonia in Common is neither nor. However, both parties are competing for the in-between vote: those on the left who are against independence but also the unionist parties. Domènech lamented that pro-independence parties set "conditions" in order to reach an agreement, assuring that CiC has no intention of entering parliament in order to "abstain" in exchange for a clear social agenda.
Together for Catalonia, in defence of Catalan education
It "has never failed," said Carles Puigdemont. The ousted president, and top candidate for Together for Catalonia (JxCat) campaigning from Brussels, also proclaimed that "what did not beat Francoism will not beat (Article) 155." In an open attack on the three unionist parties that supported the application of the article, which subsequently led to the suspension of Catalan self-rule, he stated that a vote for them would lead to a Catalonia that is "divided, without freedoms."
ERC and its dream of a republic
"With my hand on my heart," said ERC's number four on the list and dismissed parliament speaker, Carme Forcadell, quoting Francesc Macia, "I tell you that Catalonia will leave, as always, in history. But if ERC wins we will rise sooner and better." Francesc Macia was a pro-independence Catalan president born in 1859. For Forcadell, it's the same struggle, just a different age. She sees ERC as the only option to avoid "those who impose Article 155, divide Catalonia, want to destroy the Catalan school system, humiliate institutions, and use Catalonia to win votes in Spain."
The party's number two, Marta Rovira, singled out ERC as a party "free of pressure and without any case of corruption."
"Nobody can tell us what this country deserves," she said, "nobody can pressure us. We are a free party and we decide with the citizens what is best for this country." All the while, the party's main candidate campaigned from behind bars, surprising ERC supporters in the centre of Barcelona with an audio recording of his voice sent from prison. It was the first time Oriol Junqueras had been heard since his incarceration. More blunt in his message, he called on people to "vote ERC," assuring that his party "will end this disgrace."
A unified Spain - The Catalan People's Party's pride
This was the Catalan People's Party's (PPC) loud and clear message. According to the party's leader Xavier García Albiol, his party represents "the Catalans who want to continue living naturally in coexistence, feeling Catalan because it is our land, and being Spanish because it is our country." For Albiol, being Catalan is more than just wearing a yellow ribbon (a show of solidarity for jailed pro-independence leaders.) It also means being proud about Spain, and "getting excited" about "La Roja's victories," he said, referring to the Spanish international football team.
Albiol is convinced that pro-independence parties will lose their majority won in the 2015 election, which had an unprecedented voter turnout not seen since 1978 when the new Spanish constitution was approved after decades of fascist dictatorship, with 77% of the Catalan electorate casting their ballot. Albiol sees his party as the only unionist choice, steadfast in his conviction that PPC, the Catalan branch of Spain's ruling party headed by Mariano Rajoy, will win a majority in the Catalan parliament on December 21.
Puigdemont the populist, says Ciutadans candidate
This is what the president of Ciutadans (Cs) thinks of the dismissed Catalan president. Albert Rivera went on to compare him to the right-wing French nationalist, Marine le Pen, stating tht Puigdemont only wants to "break Europe." The pro-Spain, pro-Article 155 party has been making gains in the polls, with its no holds barred rhetoric calling for a unity. Rivera believes that the future of Europe is through diversity, but within a state of law and therefore within a political union that guarantees freedom as it understands how "diversity cannot be in contrast to the union."
Cs top candidate Inés Arrimadas left education out of the debate, instead choosing to focus on how no other party in Spain has assumed the "the role of explaining without complications how nationalism is not a future, but a past." According to Arrimadas, Cs are the only party with a clear message about the independence debate, as she emphasized Cs' values of equality, solidarity, and union.
The radical CUP, focussing on social agendas
Trying to get back on track in the Catalan capital's metropolitan area and its working class with roots from all over Spain, where Ciutadans has been making ground, the anti-capitalist CUP used its social manifesto as a means to criticize Article 155. The former MP Gabriella Serra argued that it is a way of deceiving elderly people "with lesser means" by telling them that they will not receive their pension in an independent Catalonia. "This is terrorism," she said, calling on PPC and Cs to not "lie" to residents. Meanwhile, the CUP's number two, Maria Sirvent, highlighted her belief that Catalonia is a welcoming land, rejecting the arguments of Albiol and Arrimadas that a free Catalan state would lead to social breakdown.