Left-wing party wants parliament to look into 'institutional' racism in police and security firms
ERC puts forward motion that also urges chamber to call on authorities to close down immigrant internment centers in Catalonia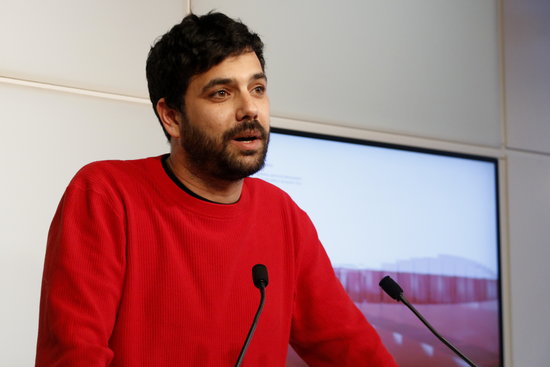 The left-wing pro-independence party ERC wants the Catalan parliament to set up a committee to look into "institutional and structural" racism in police forces and private security firms.
The party's motion aims to establish a "shared diagnosis" on the measures that should be taken to avoid any form of racial discrimination in the management of public and private security.
ERC's initiative also wants the Catalan chamber to call on the public institutions concerned to close Catalonia's immigrant internment centers, which it claims is in line with the "will of the public."
Among the concerns the motion raises is "recent police action that, under the excuse of fighting crime, ends up in the arrest of people in an irregular situation who have committed no offense, opening the door to their possible deportation."
The party also wants the parliament to urge the Catalan government to develop protocols that avoid the indiscriminate stopping of people by police on the basis of "ethinc profiling."
According to ERC member, Ruben Wagensberg, the recent 'Pareu de parar-me' (Stop stopping me) campaign has shown a number of cases in which the police have stopped or arrested people on the basis of their ethnicity, with some of them ending up in internment centers.
The campaign also claims it has identified a number of cases of private security staff at nightclubs searching customers more or less depending on the color of their skin.