Jailed officials invite unionist leaders to visit them in prison
Ciutadans and People's Party claim the officials enjoy special privileges in the Catalan penitentiary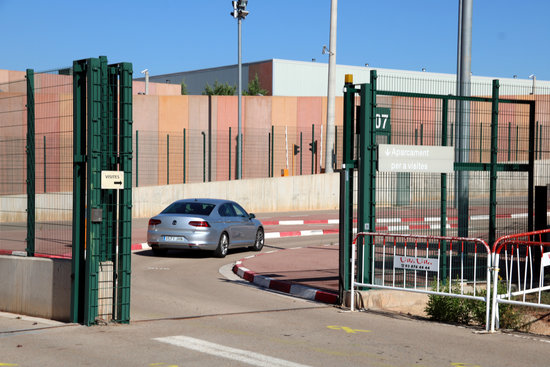 The seven jailed pro-independence officials in Lledoners prison (Central Catalonia) have invited the leaders of two unionist parties to visit them in prison.
Ciutadans (Cs) and the People's Party (PP) claim that the incarcerated politicians enjoy privileges other inmates don't get, such as receiving visits by everyday people as if they were members of the authorities (public offices have access to prisons at any time without being searched.)
Yet, the seven leaders behind bars flatly deny the accusations and, in a letter to the heads of Cs and PP, Inés Arrimadas and Xavier García Albiol, say they are speaking "with a lack of information."
Hardline against independence
Both parties usually take a harder stance against independence in comparison with the Socialists, as both PP and Ciutadans refer to the jailed leaders as "members of a coup d'etat" and have repeatedly suggested in the past few weeks that Catalonia should go back to being under direct rule.
Meanwhile, the Socialist ruling party is in power with the votes of the forces in favor of the Catalan republic and, unlike Cs and PP, they believe that dialogue is the way to solve the conflict.
Signed by the seven jailed leaders
"As authority figures you are allowed to visit a penitentiary if you want, so we would like you to visit us in Lledoners, where you will be able to see first-hand whether we are inmates with privileges, either by talking to us, or with other inmates in this center with whom we live alongside every day," reads the letter, which is signed by Oriol Junqueras, Joaquim Forn, Josep Rull, Jordi Turull, Jordi Sànchez, Jordi Cuixart and Raül Romeva.