Interior Minister wants stricter Penal Code for repeat offenders
Miquel Buch proposes clamping down on theft with stricter punishment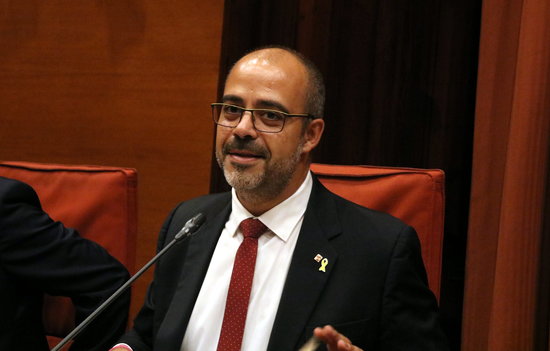 Catalan Interior Minister Miquel Buch has announced that he will present a "proposal to tighten the Criminal Code in the coming months" to give judges more authority to imprison thieves, and "above all, reoffenders."
Buch said in a radio interview that he feels as if criminals can just "enter through one door and exit through another", and stresses that they must "stop the problem at source." He will pass this proposal through the Spanish Congress to debate potential legislative change.
The Interior Minister also said that the ongoing phenomenon of 'Top Manta' - mostly African street vendors selling pirated goods - contributes to the feeling of insecurity. When asked to elaborate on the connection between the two, Buch claimed that people get distracted while buying from street vendors, facilitating the job of the thief.
The number of robberies in Barcelona was cited at 83,472 from January until August 15th by Ara newspaper. 5,310 violent robberies have been identified, up 30.3% compared to the same time period in 2018.
A 'Ciutat Vella Safe Plan' was introduced last month to address these concerns, and Interior Minister Buch has called for a meeting on September 5th to "begin to distribute how it works."
Despite this, Buch has rejected Security Deputy Mayor of the Barcelona Council Abert Battle's assertion that the city was in "security crisis":
"In no way does Barcelona have a security crisis," he said. "If we were facing a security crisis, it would be because the administration did not know how to deal with it." Instead he claims that Batlle's words were misinterpreted - "he did not want to say what was interpreted."