Interior minister investigated for Puigdemont security service abroad
Miquel Buch and a Catalan police sergeant officer summoned before Catalan high court March 25 and 26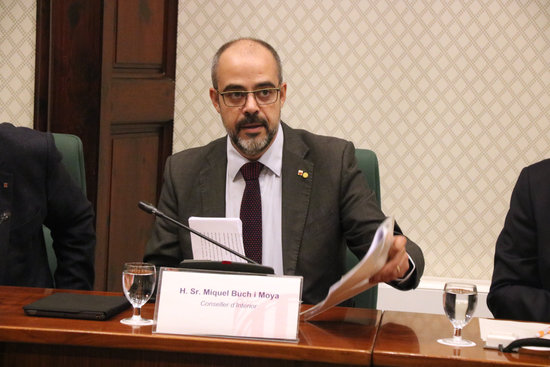 Interior minister Miquel Buch and Lluís Escolà, a Catalan police sergeant, are being investigated for the security service provided to former president Carles Puigdemont while abroad.
The two have been ordered to declare before the Catalan high court on March 25 and 26.
Ex presidents are entitled to services of bodyguarding, but Spanish authorities must be notified when the service is planned to take place beyond Spain's borders.
The court admitted to the suit filed by the prosecutors acting at the request of Ciutadans for the alleged crimes of breach of official duty and misuse of public funds.
No bail has been imposed for the case.
Escolà was appointed security adviser in July 2018 but resigned from the post in March 2019. The prosecutor's office claims that before, during, and after this period, he acted as Puigdemont's escort, despite there also being an arrest warrant for the former Catalan figurehead.
On the same day that the complaint was filed last November, Buch asserted that he "in no case" appointed any security guard to act as Puigdemont's escort. "It is neither in my competence nor in my will," he assured.
The high court of Catalonia considers that the prosecution's account contains "sufficient evidence" to admit the complaint, to prevent the misuse of public funds, and to investigate the facts.