'Independence push over,' repeats Spanish government ahead of summit and protest
Catalan president will only take part in opening event of Spain-France meeting in Barcelona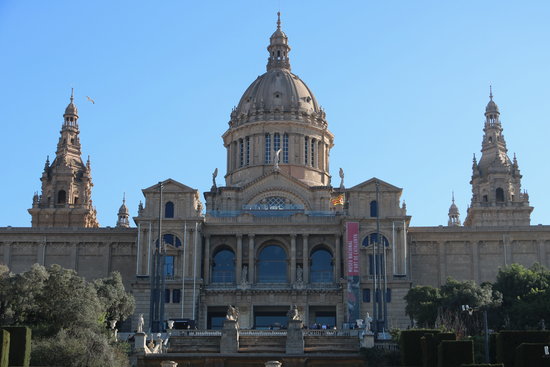 The Spanish government insisted on Wednesday that "the independence push is over."
Presidency minister Félix Bolaños said in an interview with Telecinco that those in favor of a Catalan republic "will not do it again" despite their rhetoric.
"The independence campaign aims to isolate Catalonia and what we want is exactly the opposite, we want for Catalonia to be a motor for Spain and Europe, and the summit tomorrow is an example of that," he added, referring to the important meeting between the Spanish and French governments which will be held on Thursday in the Catalan National Museum (MNAC) in Barcelona.
All major political parties and civic groups in favor of independence have called for a protest outside the museum, at the foot of Barcelona's Montjuïc hill.
"Any colonizing state will be our nation's tomb, no political performance will persuade anyone to think the independence campaign is dead," stated the grassroots civic group Catalan National Assembly (ANC) when calling the protest.
Junts underine need for international message
Junts, the party that was previously junior coalition partner in the Catalan government before quitting in October, has been one of the groups promoting the rally. On Wednesday, its leadership sent a letter to their members saying that "it is important that the demonstration is massive to tell Spanish prime minister Pedro Sánchez that nothing is over."
For them, "sending an international message making clear that the path to independence continues" is key.
"I would like it to be a turning point for the independence movement's unity," said Junts' secretary general, Jordi Turull.
Indeed, Esquerra, former senior ally in the coalition and now the sole party supporting Pere Aragonès's cabinet, will also attend the protest, joining forces with Junts, far-left CUP, grassroots civic groups ANC, Òmnium, and Consell per la República plus around 30 groups more, all gathering under the motto 'Nothing is over. Independence, Catalan countries, and an end to repression.'
Esquerra at rally, party officials at summit
Yet, Esquerra taking part in the protest was not without controversy. Despite the fact that senior party members will be on the streets outside the summit, the Catalan president and member of the party, Pere Aragonès, will attend the meeting with Sánchez and Macron.
On Tuesday, government spokesperson Patrícia Plaja said that the Catalan leader will only attend the opening event but not the meetings between Spain's PM, Pedro Sánchez, and the French president, Emmanuel Macron.
Both leaders are expected to sign a friendship agreement and tackle the hydrogen pipeline between Barcelona and Marseille during the summit.
Something that Catalan president Pere Aragonès believes it is just part of "political battles."
"[Tomorrow's summit] has been used by the Spanish government for their day-to-day political battles [against the right.] They have no position certifying what the future of Catalonia is," he said during a press conference.