'I Explain Myself. From Investiture to Exile': Puigdemont to publish book in April
The former president has a second volume in the pipeline entitled, 'I Explain Myself. Rebuilding the Return'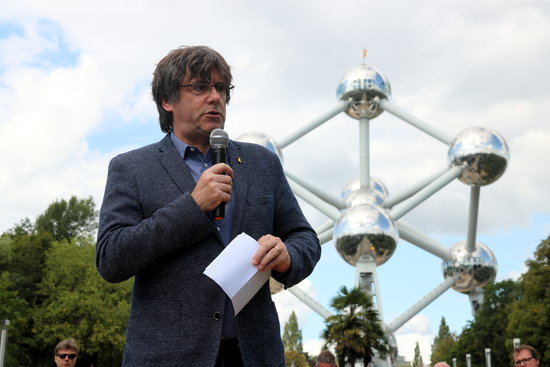 Former Catalan president Carles Puigdemont has written a book entitled M'explico. De la investidura a l'exili (I Explain Myself. From Investiture to Exile), which will be published on April 2.
A second volume is also in the pipeline, entitled M'explico. La reconstrucció del retorn (I Explain Myself. Rebuilding the Return).
Puigdemont says that the book isn't lacking in self-criticism, and calls for "generosity and indulgence" because there are occasions when neither he, nor the independence movement in general, come out looking good.
The former president said that after writing the book he weighed up whether or not to release it, but decided to publish it now as he thinks its contents could be helpful not only in understanding the past and the present, but also to "prepare us for the future."
The books will be published by La Campana.